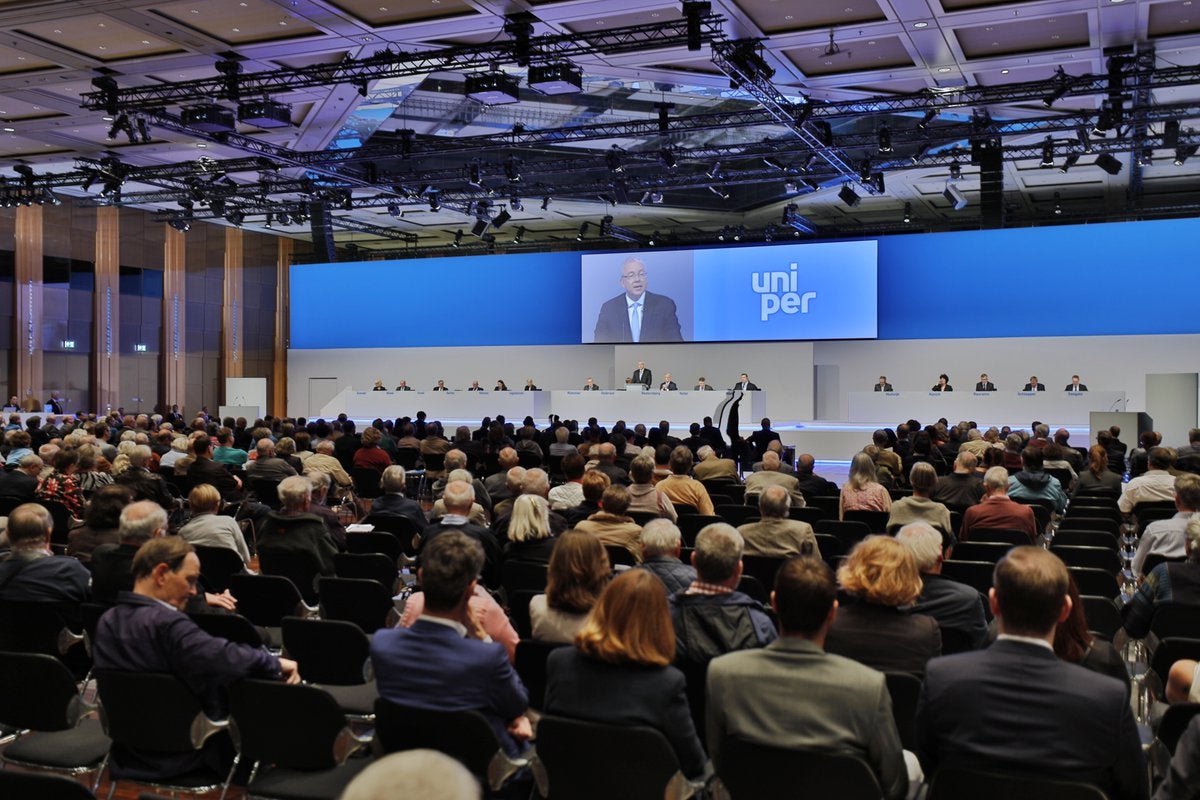 On Wednesday, The German Government announced it had reached an agreement to nationalise power generator Uniper to prevent the company's collapse.
The German state will increase its holding to 98.5% of the company, at a price of €1.70 ($1.68) per share. The deal will also see €8bn ($7.9bn) of government money invested in Uniper. Of Uniper's holdings, €4bn will repay a loan from parent company Fortum, headquartered in Finland.
State-owned bank KFW will provide bridge financing for the deal, which the parties expect to complete before the end of 2022.
Fortum chief executive Markus Rauramo said: "Under the current circumstances in the European energy markets and recognising the severity of Uniper's situation, the divestment of Uniper is the right step to take, not only for Uniper but also for Fortum.
"The role of gas in Europe has fundamentally changed since Russia attacked Ukraine, and so has the outlook for a gas-heavy portfolio. As a result, the business case for an integrated group is no longer viable."
The company has approximately 33GW of generation capacity, and posted losses of €12bn ($11.9bn) in August. It had significant assets in Russia, including around 8,215MWe of power from three gas stations, alongside mining projects.
Uniper had also taken out a loan to finance the now-cancelled Nord Stream 2 pipeline. The company wrote off these investments as a result of economic sanctions by Western countries following Russia's invasion of Ukraine.
Following the announcement, Uniper shares fell by approximately 35% on German markets, before regaining approximately 10% before trading closed.
Uniper CEO Klaus-Dieter Maubach also backed the move saying the deal "provides clarity on the ownership structure, allows us to continue our business and to fulfil our role as a system-critical energy supplier."
Nationalisation expected to be first of several
In a press briefing, German economy minister Robert Habeck said: "Since 1 September, no gas has flowed through Nord Stream 1. As a country, we have managed this exceptionally well so far.
"Storage levels have passed 90% and, after a brief spike, the gas price has fallen to below €200/MWh. Half of Uniper's portfolio lies in Russian gas, which represents 40% of the German gas supply. Together, these factors compelled action."
In July, the German Government bought 30% of the company, with negotiations over long-term measures continuing since then. Fortum's recent statement said that "since July, the European energy crisis has escalated further and the severity of the situation has made it apparent that the previously agreed stabilisation measures are insufficient and difficult to implement."
Earlier this year, Germany changed its laws to allow for the nationalisation of energy companies to prevent disruption to the country's electricity supplies. Under similar provisions, it seized the assets of three Russian-owned oil refineries earlier this month.
This also follows the full nationalisation of EDF in France. Although The French Government had a controlling stake in EDF, the government purchased remaining shares to allow the company to take on debts and keep energy prices low.
On Tuesday, European Investment Bank president Werner Hoyer told Bloomberg: "There might be more of this because, in view of the incredibly high energy prices which cannot be passed on to the consumers the states must come in. This is probably something we'll see for a while."