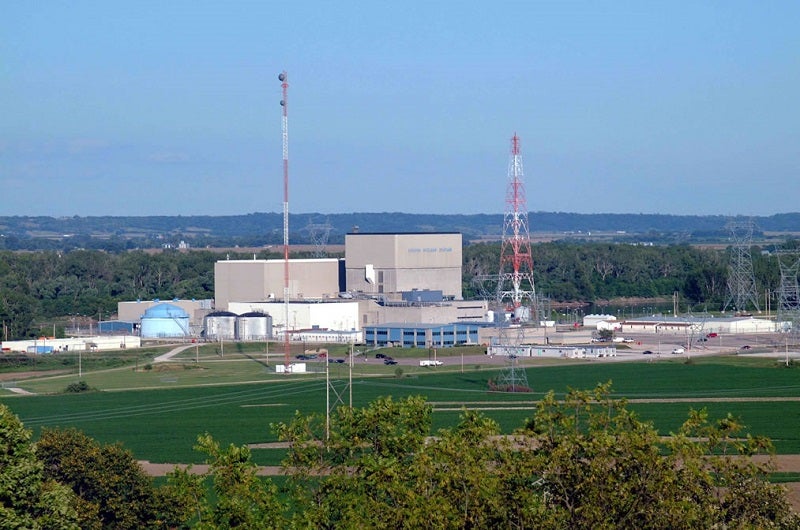 The Cooper Nuclear Plant in Nebraska, Midwest US, continues to operate despite floods that severely affected the area following a late winter storm.
The Nebraska Public Power District (NPPD) announced that the plant is still operating at full power despite being cut off from road access, with supplies and workers being sent in by helicopter.
The plant declared a Notification of Unusual Event (NOUE) on 15 March after flood waters reached 899ft above sea level at the plant, the first of four US nuclear industry emergency classifications.  The plant itself is built 903ft above sea level.
In its latest announcement on 18 March, the plant stated that water levels were at 900.6ft above sea level, with no impact on operations or leaking at the facility. If the water reaches 902ft the plant will declare an alert and shut down the plant.
NPPD spokesman Mark Becker said: "We are operating at full power and the water is receding […] and we expect the water level to continue dropping."
The plant has looked to ease fears of a nuclear disaster like Fukushima by posting a series of FAQs on its website. Under the question "Can or will a nuclear emergency, such as what happened at Japan, occur in Nebraska?" the plant answered: "The Midwest is not susceptible to a tsunami. The plant is designed against flooding from the Missouri River, and NPPD is working with a number of entities to monitor the flooding conditions.
"Cooper Nuclear Station has multiple safety and backup systems in place to respond to major, natural disasters or crisis events such as flooding, earthquakes or tornadoes. In addition, the site has a 'beyond-design-basis' strategy, which addresses accident sequences that were not considered in the design process because they were judged to be too unlikely. They are considered beyond the scope of a design-based accident. To our knowledge, the Japanese do not plan for 'beyond the design.'"
The storm that caused the floods was a bomb cyclone that initially hit north of Nebraska before making its way southwards. The states of Nebraska, Iowa and Wisconsin have declared states of emergency after the historic storm.