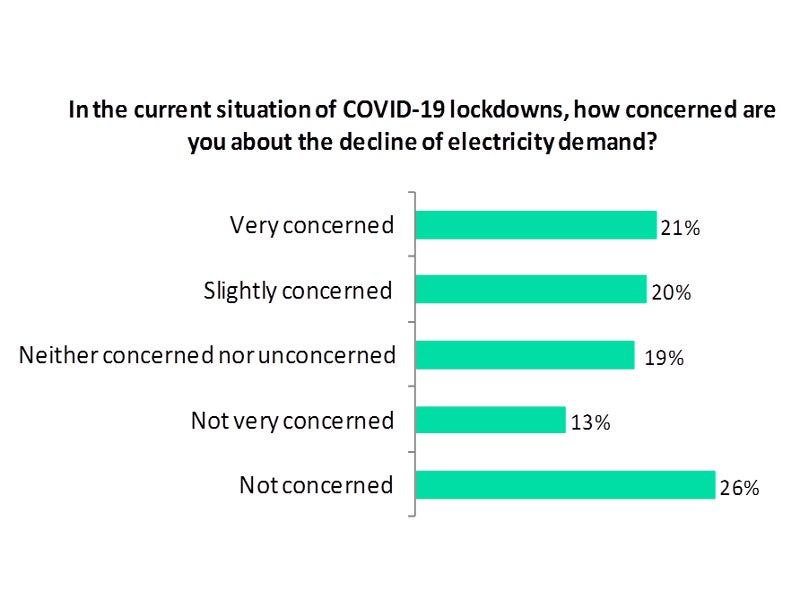 A marginal decline in demand has been witnessed during the initial months of the COVID-19 crisis that has forced lock-downs in multiple countries that resulted in subdued industrial activity.
Verdict has conducted two separate polls to assess the impact of COVID-19 crisis on the demand for power and the anticipated impact on companies due to the fall in demand.
Results analysis of the first poll, which was meant to assess the concern over COVID-19's impact on the demand for power, revealed a mixed opinion with a total of 41% expressing a slight to big concern.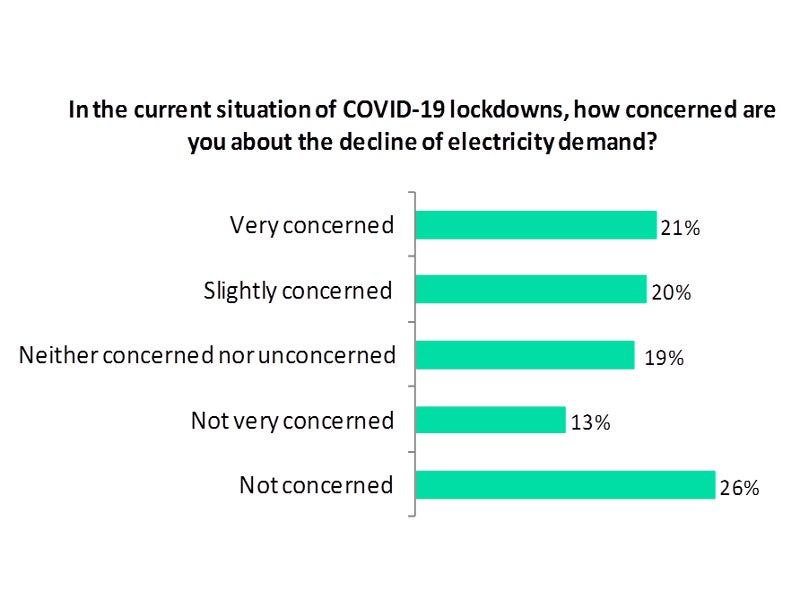 Very concerned are 21% of the respondents, while a nearly similar percentage of the respondents are slightly concerned, at 20%.
Neutral are 19% of the respondents, who are neither concerned nor unconcerned, while 26% are not concerned at all. A low concern was expressed by 13%, who chose the response 'not very concerned'.
Decline in demand for power: COVID-19 impact on companies
Results analysis of the second poll, which tried to assess the impact foreseen on the industry due to the decline in demand for electricity, revealed that a majority of the companies foresee an impact.
The impact is anticipated to be high by 34% of the respondents, while a moderate impact is foreseen by 27% which together account for 61%. The impact will be low, according to 16% of the respondents.
More than three-fourth of the respondents, thus, foresee a definite impact, although of varying magnitude, on companies.
No impact is foreseen, however, by a sizeable 23% of the respondents.
The analysis is based on 381 responses received in the first poll and 398 responses received in the second poll, between 26 March and 27 April.