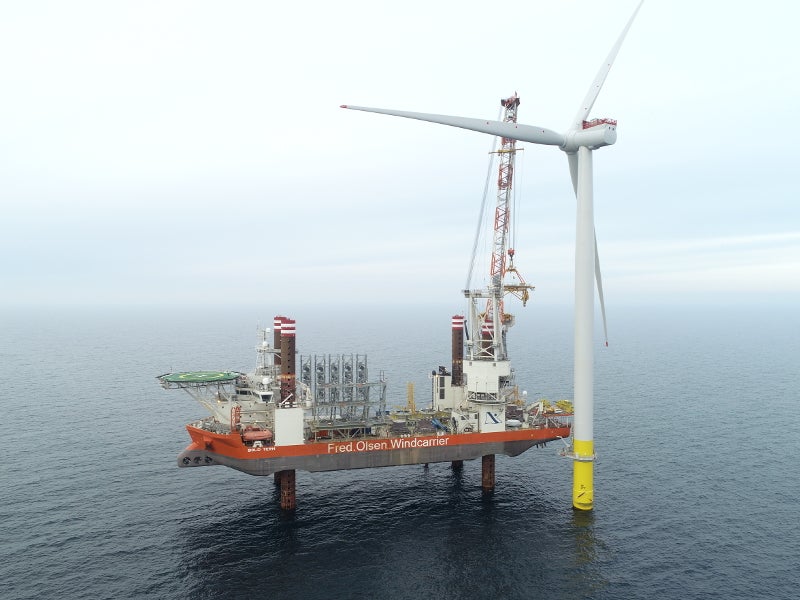 Uncertainty arising from the Covid-19 pandemic has caused delays in the UK's offshore wind industry, with decisions on development at two projects in British waters now pushed back until July.
The delays, at Ørsted's Hornsea Three windfarm and Vattenfall's Norfolk Vanguard project, are the latest to affect the country's offshore wind sector. A final decision on construction at the Hornsea Three project was originally expected last October, but was repeatedly pushed back due to concerns over the project's potential disruption of local wildlife. Meanwhile, a second Vattenfall project, the Norfolk Boreas windfarm, has already seen its deadline for a construction decision moved from May to October.
The news has angered the developers, who believe that ensuring the UK's clean energy future begins with commitments to infrastructure developments, which are being ignored as the Covid-19 pandemic continues to sow uncertainty in the global energy industry.
"Coming so soon after the decision on Norfolk Boreas was pushed back until October, the offshore wind industry will be left wondering about the Government's intentions for this sector," said Vattenfall UK manager Danielle Lane. "We're in a race against time to reduce emissions and need to respond to the economic crisis caused by the Covid-19 pandemic, yet crucial infrastructure decisions are being put on hold."
The delays are particularly frustrating considering the scale of these projects, which could play a vital role in driving the UK's clean energy transition. The two Vattenfall projects are both expected to generate 1.8GW of power upon completion; the Ørsted project, meanwhile, will be the third of the Hornsea facilities to be completed off the coast of Grimsby, and will add to a facility that will be able to provide power for two million UK homes. A planning application for the third Hornsea project was first accepted in June 2018, meaning Ørsted has waited for two years before even beginning work on the next stage of the project.
These delays are the latest disruptions to a UK power sector that has been hit hard by Covid-19. Last month, OVO and SSE Energy announced cuts to 2,600 jobs; ostensibly this was to help streamline and digitise operations, but the need to improve efficiency has been intensified by uncertainty stemming from Covid-19.