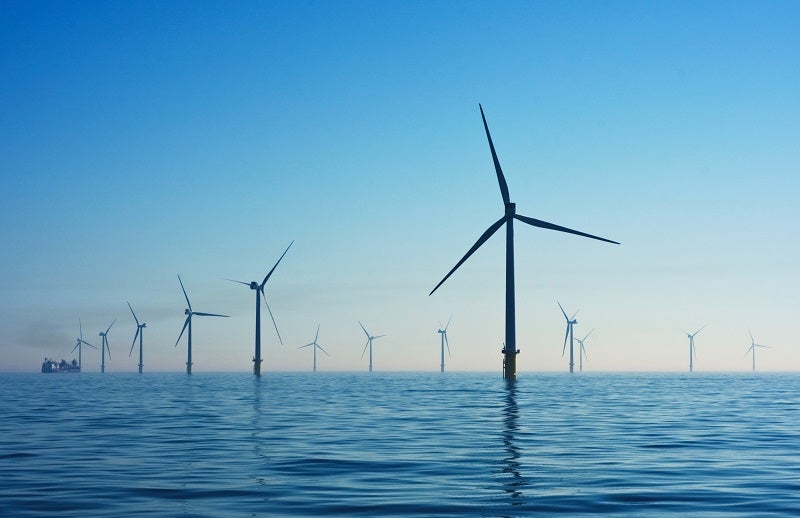 CrossWind consortium has secured a tender to build the 759MW subsidy-free offshore wind farm Hollandse Kust (noord) in the Netherlands.
The consortium, a joint venture of Shell and Dutch energy supplier Eneco, will aim to bring the wind farm online by 2023. The wind farm lies 18.5km off the coast of the Netherlands, near the town of Egmond aan Zee.
Shell integrated gas and new energies director Maarten Wetselaar said: "We are proud to realise Hollandse Kust (noord) together with our joint venture partner, Eneco. Offshore wind will play a pivotal role in the worldwide energy transition.
"It will also be another important next step in our ambition to become a net-zero emissions energy business by 2050 or sooner, in step with society. This wind farm is a crucial part of a new value chain – from wind to hydrogen – with our ambition to build a green hydrogen plant in Rotterdam and with NortH2."
Both Shell and Eneco have taken final investment decisions on the offshore wind project in the Netherlands.
Eneco chief strategic growth officer Kees-Jan Rameau said: "We are pleased that we, together with our trusted partners, are making another major contribution to the Dutch energy transition.
"We are using our combined experience, expertise and financial capacity for the rapid realisation of the first offshore innovative wind farm focused on system integration.
"The sustainable, locally generated energy will make an important contribution to our ambition to support every household and company in the Netherlands to switch to a sustainable and clean energy supply."
At the same time, marine installations company Van Oord confirmed it will construct and install the turbine foundations and cables.
Van Oord offshore wind managing director Arnoud Kuis said: "We can combine all our in-house knowledge and expertise for the construction of this offshore wind farm. Being part of this innovative project, Van Oord is again at the forefront of projects that contribute to the transition to renewable energy in the Netherlands."
Once operational, the wind facility will generate 3.3TWh of clean energy annually, sufficient to power more than one million Dutch households.
In May this year, Eneco and Shell Nederland partnered to bid for the 700MW tender for the Hollandse Kust Noord offshore wind farm.