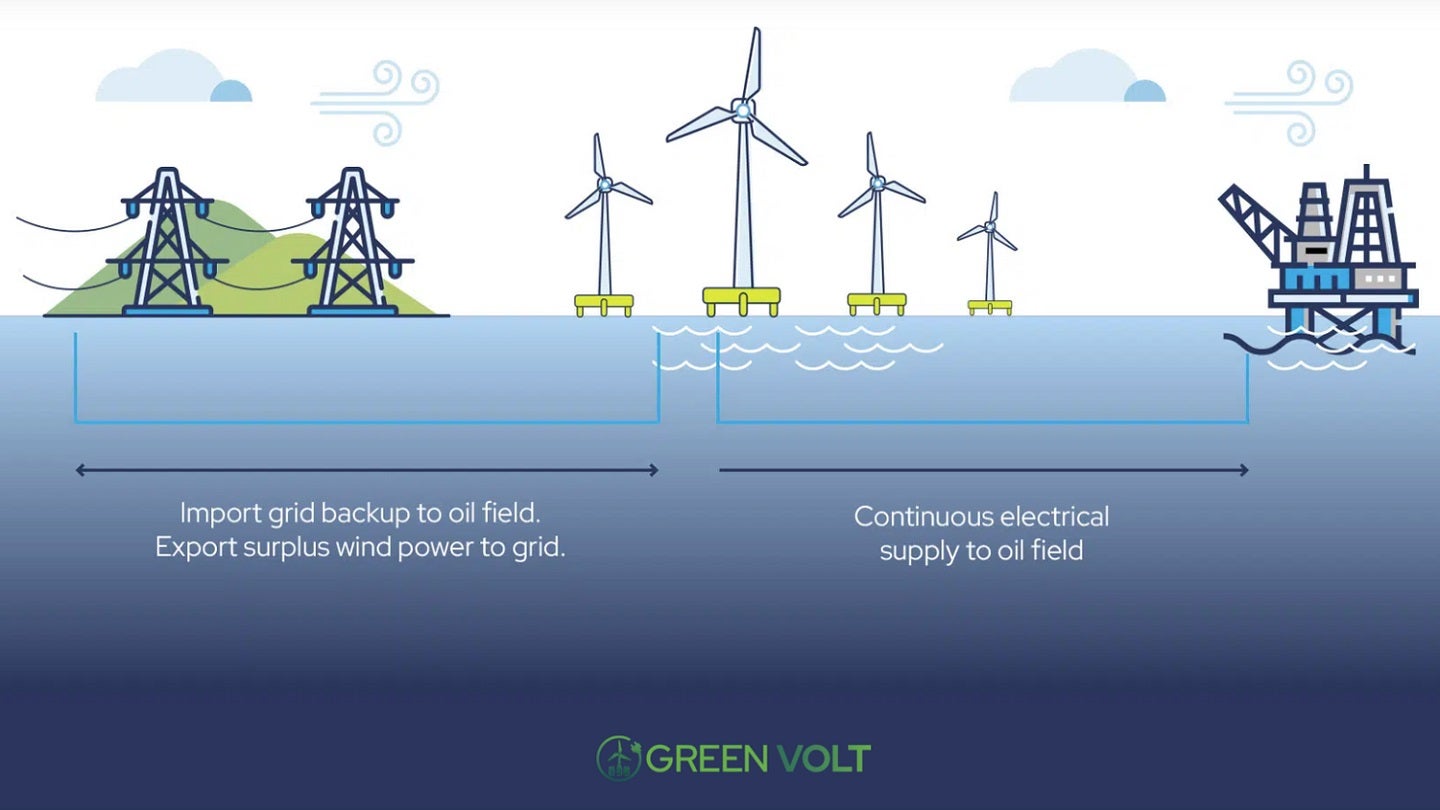 Crown Estate Scotland has awarded exclusivity to Flotation Energy and Vårgrønn for up to 1.9GW of floating offshore wind capacity across two projects, Green Volt and Cenos.
The capacity has been awarded to the two firms under Crown Estate Scotland's Innovation and Targeted Oil and Gas (INTOG) leasing round for offshore wind projects, which will supply clean energy to oil and gas platforms.
Flotation Energy CEO Nicol Stephen said: "We are very pleased to have been offered seabed rights for both of our North Sea decarbonisation projects.
"These floating windfarms will make a huge contribution to the reduction of CO₂ emissions from offshore oil and gas platforms by replacing industrial-scale gas turbines with renewable energy straight from our wind farms, while also becoming long-term infrastructure assets providing renewable electricity to millions of Scottish homes for decades ahead."
Green Volt and Cenos wind farms are expected to come online in 2027 and 2028 respectively, and will help in the electrification and decarbonising of oil and gas platforms.
Renewable energy supplied by the offshore wind facilities will serve as a replacement for the gas turbine-generated electricity.
The two offshore wind farms will also deliver 7TWh of green renewable electricity to the UK national grid annually.
It is estimated that the projects will have the capacity to offset three million tonnes of carbon emissions per year, while supporting the commercialisation of floating offshore wind technology.
Stephen added: "The scale of these floating wind projects is huge. They will deliver billions of pounds of new infrastructure investment and help to create thousands of local jobs, giving a major boost to the Scottish supply chain.
"Today's announcement allows us to get ahead with delivering renewable electricity to offshore platforms well before the end of the decade. Our challenge now is to drive forward with the delivery of these exciting projects as quickly as possible."