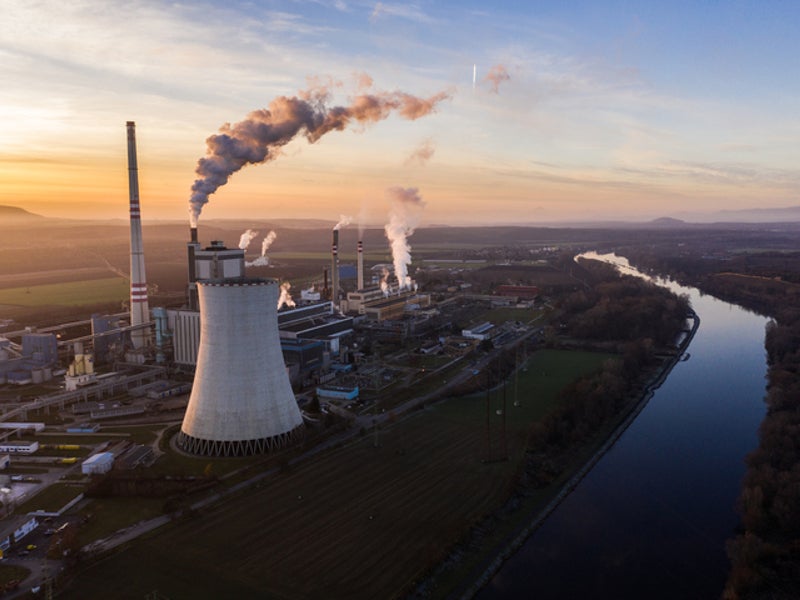 The Czech Government will cap the revenue of power companies, under plans approved on Wednesday. Czech finance minister Zbynek Stanjura said on Wednesday that the proposed power revenue caps would bring in higher revenue than the $620.5m budget proposal.
The cap price will be based on what type of power plants the producers operate. Czechia's industry ministry has suggested caps ranging from $70.36 per megawatt-hour for nuclear power to $232.18 for electricity produced at select lignite facilities.
The government would collect 90% of the revenue from companies selling above this level to support compensation programmes for customers impacted by rising electricity bills since Russia's invasion of Ukraine. Between the windfall tax and the revenue cap, the government hopes to raise CZK100bn ($4.12bn).
According to Reuters, CEZ, the largest country's power utility, saw its shares fall 2% due to the proposal. With the EU's consent, the income caps will collect money from energy producers who earn more than 180 euros per megawatt-hour. This will help pay for national programmes that reimburse consumers for soaring power bills following Russia's invasion of Ukraine.
Stanjura said: "This financial reinforcement of national recovery plans is a key priority, especially in view of our 97% dependence on Russian gas at the beginning of this year."
Stanjura told reporters that the Czech government's lower house approved the windfall tax, and company profits can decrease by capping on higher revenue.
The EU agreement only lasts through 30 June 2023. However, the Czech income cap proposal suggests applicability from 1 December 2018 through 31 December 2023.
Czech finance ministers also agreed to the EU's RePowerEU proposal at a meeting of the Economic and Financial Affairs Council in Luxembourg. This would include the distribution of $20.05bn across EU member states, with Czechia receiving a 3.7% share of the revenue, totalling $683m.
The criteria for allocating the funds considers the economic maturity of EU member states as defined by GDP per capita, reliance on fossil fuels, and the amount to which investment in a specific country becomes more expensive due to inflation. Member states will have until 31 August 2023 to apply for approved RePowerEU funds.