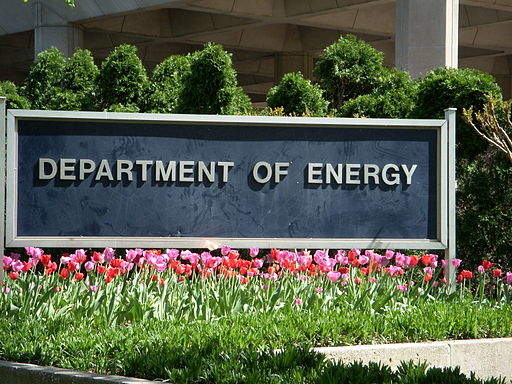 US Deputy Secretary of Energy Dan Brouillette has announced the launch of two new clean energy initiatives to boost green energy adoption in the US.
At the ninth Clean Energy Ministerial (CEM9) in Copenhagen, Denmark last week, Brouilette introduced the Nuclear Innovation: Clean Energy Future (NICE Future) and the Carbon Capture, Utilisation and Storage (CCUS) initiatives.
The NICE Future initiative, to be led by the US, Canada and Japan, is designed to showcase nuclear energy as a reliable and clean source of energy, looking in particular at nuclear-renewable systems. It also aims to draw focus on areas for development in the field, assess potential avenues for applications and to encourage international investment.
Other countries expected to participate in the scheme include South Africa, the United Arab Emirates, the Russian Federation, Poland, Argentina and Romania.
Similarly, the CCUS initiative will seek to support and accelerate existing CCUS projects such as those undertaken by the Carbon Sequestration Leadership Forum, the International Energy Agency (IEA), the IEA's Greenhouse Gas R&D Programme, Mission Innovation , and the Global CCS Institute.
The US, Saudi Arabia and Norway will lead the project, with international partners including Canada, China, Japan, Mexico, and the UK.
Both schemes were initially proposed by US Secretary of Energy Rick Perry at the 2017 CEM event in Beijing, China, while Brouillette's announcement marks their implementation.
Brouillette said the launch "fulfills Secretary Perry's vision to expand the spectrum of clean energy technologies", and adds to global efforts to advance green strategies. It also emphasises the benefits of nuclear and carbon capture as technologies that can improve air quality.
Both CCUS and nuclear energy sources are perceived as integral to US plans to lower emissions without sacrificing economic growth or energy security.
Nuclear energy is the world's second-largest source of low-carbon electricity following hydropower. It currently provides more than a third of global clean electricity and more than half of clean electricity in the US. Additionally, its power plants are the only baseload source of energy in the world that produces no air pollution.
The technologies are predicted to play a key role in global decarbonisation efforts, with nuclear set to make energy-intensive processes such as desalination, hydrogen production and energy storage carbon neutral.
Following the Paris Agreement, the UN Intergovernmental Panel on Climate Change (IPCC) and IEA predicted that CCUS would be essential to limiting global warming to 2˚C.