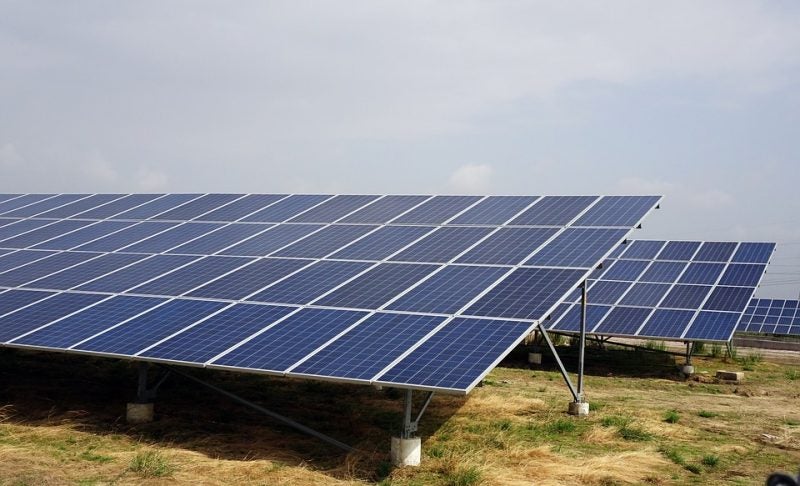 Distributed Solar Development (DSD) has announced that it has raised $250m to fund its energy generation projects in 2020. DSD is a subsidiary of GE Renewable Energy funded by investment group BlackRock through its Real Assets Global Renewable Power platform.
DSD's backers in the fundraising are Morgan Stanley, Silicon Valley Bank and Fifth Third Bank. For Morgan Stanley, investing in DSD fits in with its commitment to providing $250bn for low-carbon financing by 2030.
DSD CEO Erik Schiemann outlined what the company will seek to achieve with this fund in a lengthy post on LinkedIn. Schiemann described solar power in the US as being as a critical juncture due to the industry being fractured despite the great opportunities due to falling solar prices.
He also said: "The fund will allow us to bring to market the more holistic solution the industry has been asking for.
"With this fund, we're now able to conduct our own origination, design and build the assets, and manage them ourselves. That not only provides customers the most economical solution, but brings our experience in aesthetics, safety, quality, and extending the lifetimes of systems to more organisations. […]
"Our roots in GE have allowed us to grow conservatively, ensure our processes are in place and everything is inspired by safety, quality, and a focus on customers. With the backing of BlackRock Real Assets and GE, and now with this fund, we can become a developer and asset owner all in one."
Morgan Stanley managing director Jorge Irragori added: "We are proud to partner with DSD, BlackRock Real Assets and GE Renewable Energy on the financing of this solar portfolio. We are excited to support our clients and continue growing renewable energy across the US."
Distributed Solar Development
DSD was initially launched as a start-up in 2012 and has since then worked on 125 projects across the US with a total development portfolio of 1GW.
In July 2019 it agreed to partner with BlackRock Real Assets to focus on "commercial, industrial and public-sector customers." BlackRock owns 80% whilst GE Renewable Energy owns the remaining 20% of DSD.