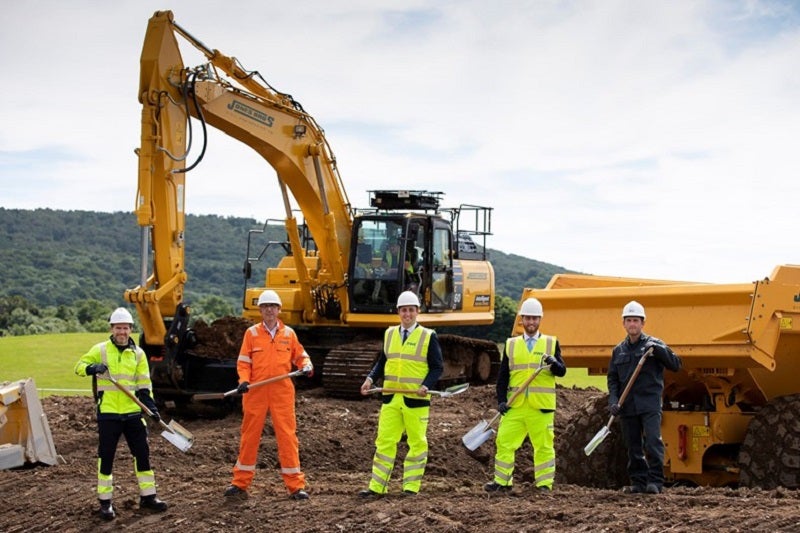 UK-based energy company SSE has announced the start of onshore construction works for the Dogger Bank C and Sofia offshore wind farms, with a ground-breaking ceremony held near Redcar, Teesside.
Civil engineering company Jones Bros Civil Engineering UK will provide the enabling works package for both projects' onshore converter station platforms.
The 1.4GW Sofia project is owned by RWE, while the 1.2GW Dogger Bank C project, the third phase of the Dogger Bank Wind Farm, is jointly owned by SSE Renewables and Equinor.
Construction works on the two converter stations are expected to be completed in 2025.
Tees Valley Mayor Ben Houchen and Redcar MP Jacob Young joined management representatives from both projects at the site of the onshore converter stations next to Wilton International, together with representatives from landowner Sembcorp Energy UK, to officially start the works at the site.
Mayor Houchen said: "For generations, Teesside has been known the world over for our steel, engineering and processing skills, and now we are leading the way in offshore wind and developing the next generation of fuels such as hydrogen.
"Projects like the Sofia and Dogger Bank offshore wind farms are critical if the government is to hit its ambitious target for the UK to be net-zero by 2050, and Teesside is playing a key role [in this]."
Dogger Bank Wind Farm project director Steve Wilson said: "As responsible developers working in the same area, we're committed to ensuring the impact on local businesses and communities is minimal.
"We were delighted that Tees Valley Mayor Ben Houchen and Andy Koss of Sembcorp Energy UK joined us on-site today to mark the start of this work by UK-based Jones Bros.
"This event marks an important milestone for both developments and demonstrates great progress for the future of green energy in the UK."