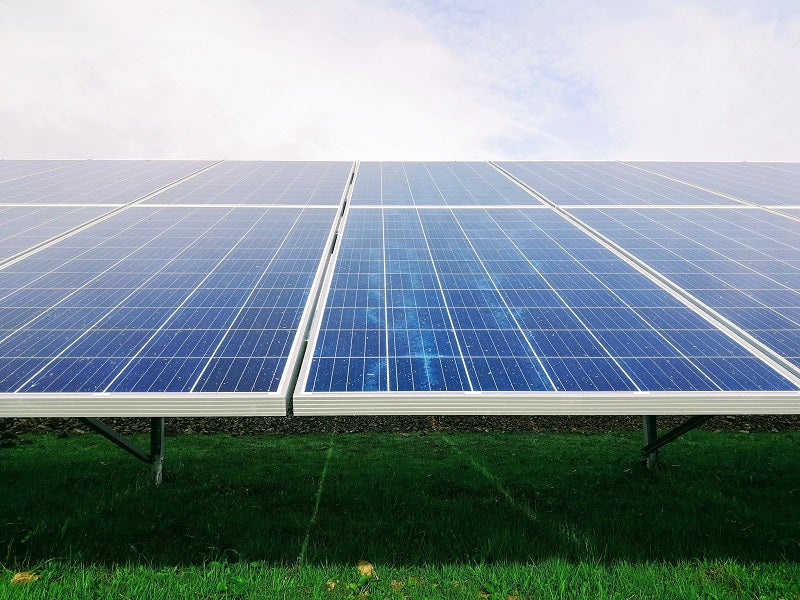 The Commonwealth of Virginia has signed a 420MW renewable energy contract with Dominion Energy.
Dominion Energy will supply clean energy from the renewable sources, which will be used to power state-owned buildings, facilities and universities in Virginia.
The agreement ensures that 30% of electricity consumed by the state-owned facilities by 2022 would be from renewable energy sources, fulfilling Virginia Governor Ralph Northam's goal that was set in Executive Order 43 in September 2019.
Governor Ralph Northam said: "My administration is committed to combating climate change and advancing the clean energy economy.
"It has been a historic month for renewable energy in the Commonwealth, with this landmark contract, we are continuing to lead by example in cutting emissions, investing in clean energy, and ensuring a healthy world for future generations."
Dominion Energy noted that the power produced along with the previously announced solar projects is expected to fulfil 45% of the state government's annual energy use.
The clean energy package includes 75MW of wind energy from Apex Clean Energy and four proposed solar projects that will have a combined electricity generation capacity of 345MW. They are slated to begin operations in various phases subject to pending local approvals.
Additionally, the agreement with the Commonwealth of Virginia is expected to support the company in advancing its commitment to having 3,000MW of solar and wind resources in operation or under development by 2022.
Dominion Energy chairman, president and CEO Thomas Farrell said: "We share Governor Northam's goal for a cleaner energy future here in Virginia. Working to achieve this goal is the right thing to do for our customers, for communities we serve, for employees and for our business.
"Partnerships like this one are vital to reducing carbon emissions, and we're proud to be able to work with the Commonwealth to provide clean energy for its operations across Virginia."