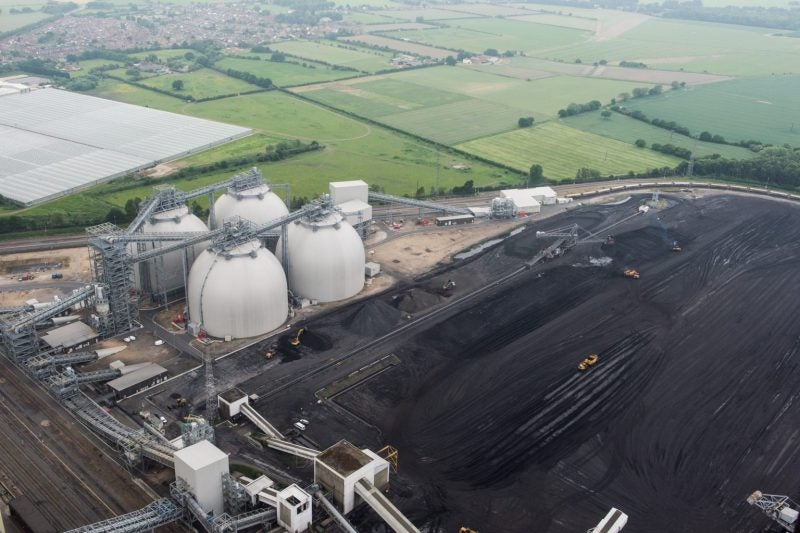 British electrical power generation company Drax Group is set to end coal-fired electricity generation at its power station in North Yorkshire from March next year.
The company's decision comes in advance of the 2025 deadline set by the UK Government.
Drax CEO Will Gardiner said: "Ending the use of coal at Drax is a landmark in our continued efforts to transform the business and become a world-leading carbon negative company by 2030.
"Drax's journey away from coal began some years ago and I'm proud to say we're going to finish the job well ahead of the government's 2025 deadline."
The company said the decision to stop using coal at Drax's power station in North Yorkshire comes after a comprehensive review of its operations.
However, it intends to continue to operate its two remaining coal units until September 2022, in line with its existing capacity market agreements.
Gardiner added: "Stopping using coal is the right decision for our business, our communities and the environment, but it will have an impact on some of our employees, which will be difficult for them and their families.
"In making the decision for the UK to stop using coal and to decarbonise the economy, it's vital that the impact on people across the North is recognised and steps are taken to ensure that they have the skills needed for the new jobs of the future."
Draw said that the decision will lead to a loss of 200 to 230 jobs at the power station from April next year.
Drax will consult with trade unions as well as employee representatives over the coming months and offer support to those affected.
In September 2017, Drax Group sought permission from the UK's Planning Inspectorate to begin preparing the conversion of up to two coal power units to gas power plants at its Drax power station site in North Yorkshire.