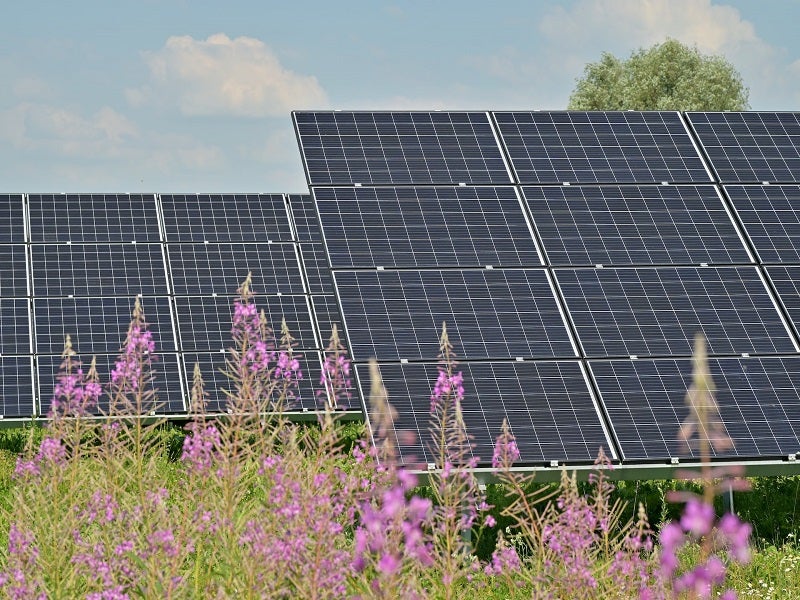 US-based energy company DTE Energy and automotive manufacturer Stellantis plan to develop 400MW of solar power in Michigan under DTE's MIGreenPower voluntary renewable energy programme.
The additional capacity will be enough to power 130,000 homes and offset more than 670,000tpa of carbon emissions.
By participating in the MIGreenPower programme, Stellantis will be able to source all the electricity for 70 of its south-east Michigan sites from solar by 2026.
This clean energy commitment is claimed to be the second-largest renewable energy purchase ever made in the US.
It will also allow Stellantis to reduce its carbon emissions by 50% in North America and 30% across all its manufacturing facilities.
Stellantis North America COO Mark Stewart said: "While this day and this historic agreement are about clean and efficient power, I'd like to suggest that today is also about the power of partnerships in this new era of sustainable mobility.
"Our success — indeed our survival — will depend more and more on how completely we embrace the values of collaboration and partnership as strategic imperatives that help us achieve breakthrough business outcomes.
"This agreement is an outstanding example of how truly great companies like DTE Energy and Stellantis can unleash their passion and expertise to shape a more sustainable world for our customers and our communities."
DTE Energy chairman and CEO Jerry Norcia said: "We want to thank Stellantis for being a great partner, for joining MIGreenPower and for supporting the development of new solar energy projects here in Michigan.
"Investments like this accelerate our state's transition to clean energy, create jobs and strengthen our state's economy.
"Adding 400MW of new solar for Stellantis will result in a cleaner environment for Michigan families, communities and businesses, and create hundreds of jobs during project construction."
DTE Energy's MIGreenPower programme currently has more than 800 businesses and more than 75,000 residential customers enrolled as members.