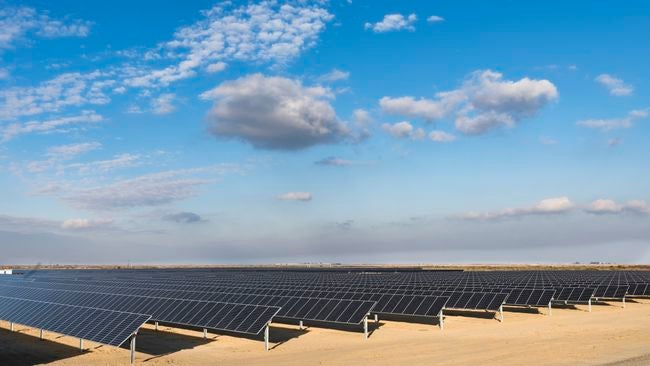 Duke Energy subsidiary Duke Energy Renewables has acquired the 200MW Rambler solar project from Canadian Solar's subsidiary Recurrent Energy.
Located in Tom Green County, Texas, the Rambler solar project is spread across nearly 1,700 acres of land area and will use more than 733,000 bifacial BiKu modules from Canadian Solar.
Canadian Solar chairman and CEO Shawn Qu said: "With over one gigawatt of contracted projects in ERCOT's service territory, we are proud that Recurrent Energy continues to lead solar energy development in Texas, one of the fastest-growing US states for the solar industry.
"It has been our pleasure to rekindle our long relationship with Duke Energy Renewables' talented team through this strategic transaction."
The 200MW project is expected to commence operations in the middle of 2020 and generate enough clean energy to power 40,000 homes in the area.
Additionally, Duke Energy Renewables has agreed to provide operations and maintenance services to the project. The power generated from the Rambler solar project will be sold to an undisclosed customer for 15 years as part of the agreement.
During the peak construction period, the project is expected to create 400 employment opportunities and will offer many economic benefits to the region.
The acquisition of Rambler project is the fifth for Duke Energy Renewables in 2019 and also its fourth solar facility in Texas.
Duke Energy Renewables president Rob Caldwell said: "We're pleased to continue our expansion of solar energy resources in Texas, which is seeing increasing demand for power.
"In addition to generating clean energy, this project will also bring significant economic benefits to the state."
The companies have not disclosed the financial details of the deal.
In April 2019, Duke Energy Renewables announced plans to establish a 200MW windfarm at Mesteño in Starr County, Texas.
Duke Energy Renewables will build, own and operate the Mesteño project, its fourth windfarm in Starr County.