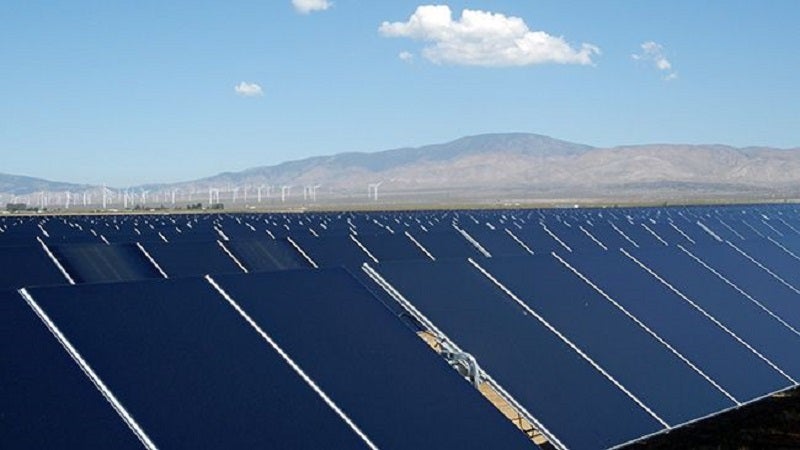 Duke Energy Renewables has started commercial operation of its 150MW North Rosamond solar project in Kern County, California, US.
The North Rosamond solar project is the largest solar project in Duke Energy Renewables' portfolio and is also the company's sixth solar generation facility in Kern County. It acquired the solar project from a Clearway Energy Group subsidiary for an undisclosed price in April 2019.
Duke Energy Renewables president Rob Caldwell said: "North Rosamond is a great addition to our growing solar portfolio. California is a leader in renewable energy, and we're pleased to support the state's efforts by continuing to provide cost-efficient renewable energy to meet residents' needs."
Located on approximately 1,188 acres of land outside of Rosamond, California, the solar farm is equipped with more than 477,000 solar panels. It has the capacity to generate enough energy to power nearly 71,000 households.
Under a 15-year agreement, Southern California Edison is purchasing the energy generated from the project.
First Solar Electric California's subsidiary is providing engineering, procurement and construction (EPC) services. It is responsible for the facility's design, procurement of PV modules, inverters, balance of plant systems and project construction.
Tax equity financing for the project was provided by the US Bancorp Community Development, the tax credit division of US Bank; M&T Bank's Commercial Equipment Finance Group, and The Guardian Life Insurance Company of America.
In addition, construction loan and ITC bridge loan facilities were provided by a consortium of lending institutions led by CIT's Power and Energy group.
The facilities will help finance the project over the next 15 years.