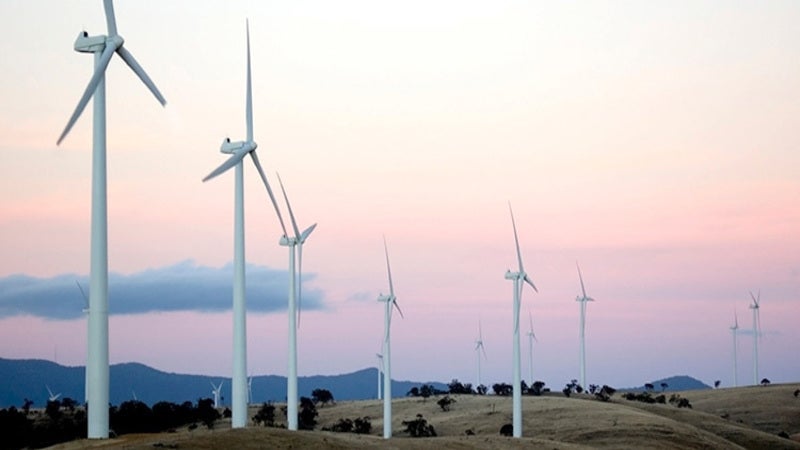 The European Bank for Reconstruction and Development (EBRD) has granted an €18m ($20.5m) loan for the development of 32.4MW Kitka wind farm in eastern Kosovo.
EBRD state that Kosovo will benefit from cleaner, more reliable energy from the first large-scale windfarm in the country, which mostly relies on coal power.
The bank also noted that more renewable energy will help to address both the challenge of power cuts and pollution caused by the two main thermal power plants in Kosovo.
Developed by Turkish energy group Guris, the wind farm project at Kitka has already commenced operations. The project is estimated to slash CO2 emissions by 81,000tpa while also boosting Kosovo's power generation by more than 1.4%.
Under its Regional Energy Efficiency Programme for the Western Balkans, the EU has offered technical cooperation support for the investment project.
As part of its existing energy strategy, Kosovo has set a target of introducing approximately 400MW of renewable projects by 2026.
Prior to the establishment of Kitka wind farm, renewable energy capacity was almost 70MW and mostly from small hydropower plants.
The EBRD said that it has invested about €376m so far in 64 projects in Kosovo. It also tweeted: "We're supporting the first windfarm in Kosovo. The new windfarm at Kitka will help develop a reliable, clean energy supply in a country which relies for its energy on coal."
We're supporting the 1st #windfarm in #Kosovo.

The new wind farm at Kitka will help develop a reliable, clean energy supply in a country which relies for its #energy on coal. The project will reduce emissions by 81,000 tons of CO2 a year. #EBRDgreen https://t.co/MDzgnJUkZw pic.twitter.com/cEjMvhPvx0

— The EBRD (@EBRD) June 26, 2019