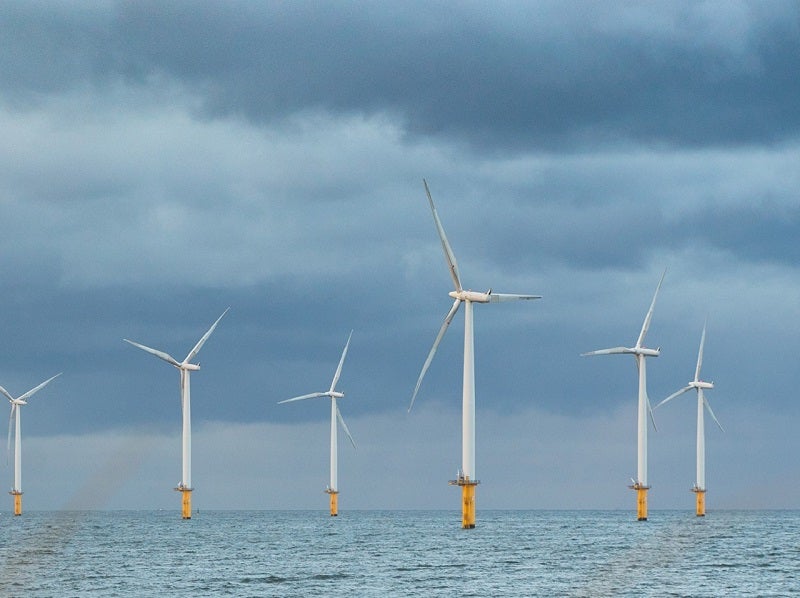 The British branch of clean energy firm EDF Renewables has formed a joint venture with Irish renewable project developer DP Energy to generate up to 1GW of wind power from a project in the Celtic Sea.
EDF said that the Gwynt Glas floating offshore wind project will support the Crown Estate's aim to unlock up to 4GW of capacity in the Celtic Sea.
An area of around 1,500km², located almost 70km from the shore, has been identified for the Gwynt Glas project.
Initial remote aerial surveys for marine mammals and birds have been underway since early last year.
Over the coming weeks, the project team will carry out consultations with stakeholders and interested parties to refine the proposed location.
Upon its completion, the Gwynt Glas floating offshore wind power project is expected to generate enough electricity to power around 927,400 households.
EDF Renewables UK Offshore Wind head Scott Sutherland said: "We firmly believe Gwynt Glas will be a catalyst for further supply chain growth across the UK, which is something we as a company are very supportive of.
"We will use our experience in offshore wind to help bring opportunities for local, regional and national companies on this project and on others, such as our Blyth floating project and the two we are bidding for in the ScotWind process."
DP Energy CEO Simon De Pietro said: "In our partners, we look for organisations that are as committed as we are to combatting climate change.
"With EDF Renewables UK, we have found a strong ally to develop Gwynt Glas, who place a strong emphasis on capturing the regional supply chain and local community opportunity, alongside protecting our environment."
EDF Renewables operates a portfolio of 37 renewable energy sites, including onshore wind, offshore wind and battery assets.
Last January, the company's North American branch acquired EnterSolar, a US-based commercial distributed solar generation provider.