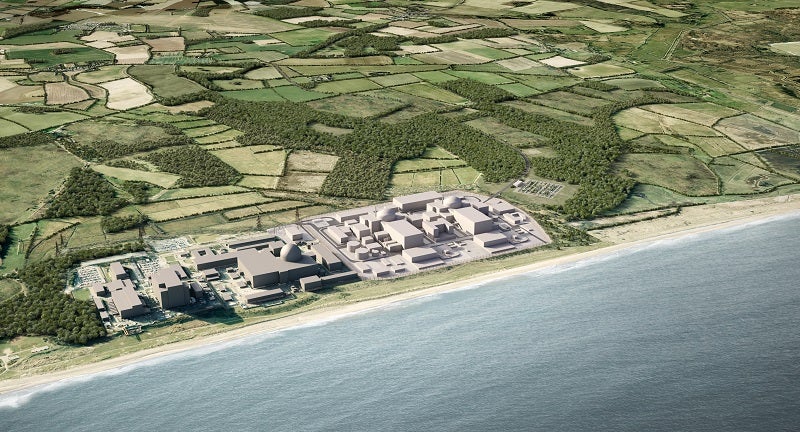 EDF Energy has announced the submission of application for the development consent order (DCO) for a new nuclear power station called Sizewell C in Suffolk, England.
The company noted that the DCO application was delayed for two months due to the Covid-19 pandemic.
The application has been submitted to the Planning Inspectorate. Sizewell C is expected to generate enough energy to keep nearly six million homes powered with low carbon electricity produced in the UK.
Additionally, the project is expected to reduce the country's dependence on energy imports.
Sizewell C managing director Humphrey Cadoux-Hudson said: "Sizewell C is a net-zero infrastructure project ready to kick-start the economy following the Coronavirus crisis.
"It will offer thousands of high-quality job opportunities and long-term employment for people living in Suffolk and it will strengthen the nuclear supply chain across the country.
"On top of the economic benefits, Sizewell C will avoid nine million tonnes of CO2 being pumped into the atmosphere each year. The project will play a key role in lowering emissions while helping the UK keep control of its low carbon future."
During the construction phase, the project is expected to provide jobs for 25,000 people and 1,000 apprenticeships.
EDF Energy further added that the design of the Sizewell C project will be similar to Hinkley Point C in Somerset.
Around 70% of the construction value of the project is expected to benefit UK-based companies and it will be mostly owned by UK investors.
Once it enters service, the project could generate 900 high-skilled positions in Suffolk.