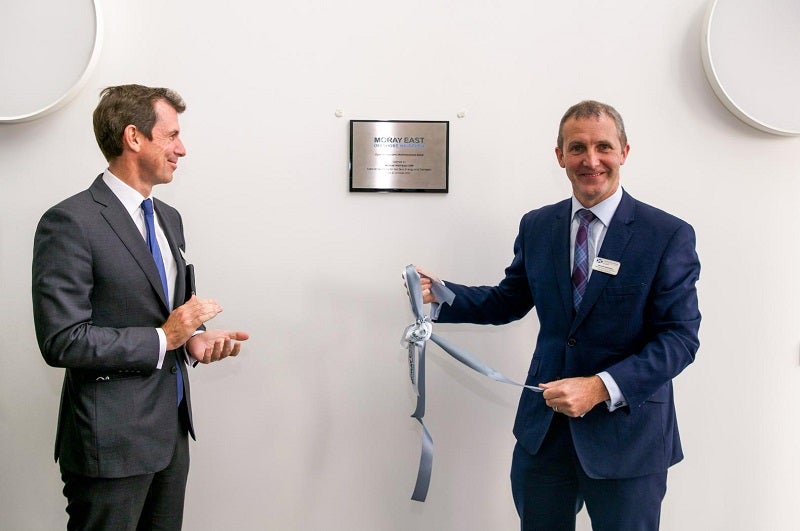 Portuguese electric utility company EDP has announced the opening of an operations and maintenance (O&M) centre for the 950MW Moray East offshore wind farm in Scotland.
The base will provide the facilities required to operate the wind farm on a daily basis, creating jobs for 100 people in Fraserburgh.
The proposal to build the O&M centre at Fraserburgh Port was first put forward in October 2018.
The inaugural ceremony was attended by Scottish Energy, Net Zero and Transport Secretary Michael Matheson and EDP CEO Miguel Stilwell d'Andrade.
Matheson said: "Offshore wind will play a significant role in our energy transition and last year, we set out our ambition to install up to 11GW of offshore wind capacity by 2030 – enough to power more than eight million homes.
"The Moray East Offshore Wind Farm will take us one step closer to realising this ambition and I am delighted to officially open the O&M base at Fraserburgh Harbour.
"This base is another important step in ensuring our communities benefit from new high-valued, skilled jobs and associated economic opportunities as we achieve our net-zero ambitions."
Moray East is considered one of Scotland's most important energy assets, with the capacity to meet almost 40% of the country's electricity demand and power up to 950,000 homes in the UK.
The offshore wind facility started generating clean energy in June.
Moray East project director Enrique Alvarez said: "I am delighted that the Scottish Government has been able to join us in reaching this important milestone, which represents the concrete-and-steel realisation of the vision for offshore wind we brought to the Moray Firth more than a decade ago.
"At a time when security of energy supply is front and centre of the agenda, Moray East is coming on stream with a secure supply of low-cost and low-carbon energy from domestic renewable resources."