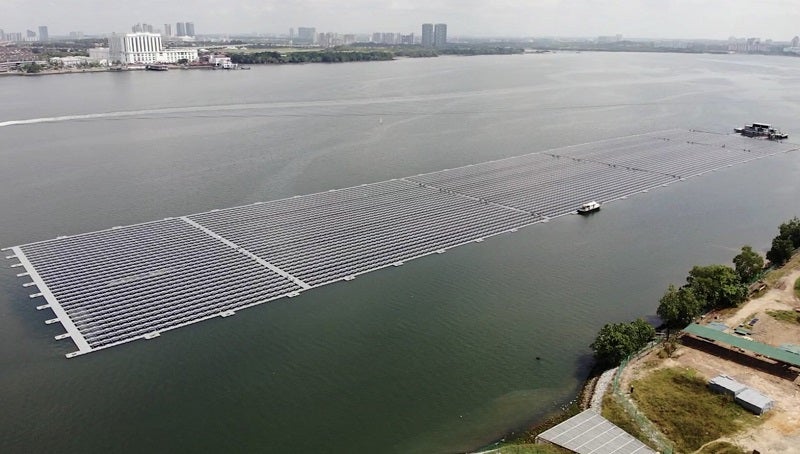 Spanish renewable energy firm EDP Renewables (EDPR) has acquired a significant stake in Singapore-based solar company Sunseap for S$1.1bn ($815m).
The investment will make EDPR a major shareholder in Sunseap and allow it to support Sunseap's expansion within the Asian renewable market.
EDPR and EDP CEO Miguel Stilwell d'Andrade said: "We are delighted to partner up with Sunseap for the Asia-Pacific markets, creating a new regional platform and making EDPR a truly global renewables energy player.
"The strategy and vision of Sunseap is a perfect fit with EDP´s leading role within the ongoing energy transition and its local knowledge and track-record in the Asia-Pacific region, together with EDPR's scale and technological expertise, will enable us to fully tap the potential of such markets."
EDPR has also agreed to offer its knowledge of wind energy to Sunseap and collaborate with the company on energy storage and green hydrogen.
Sunseap is currently expanding its presence in the Asian region with a 2.2GW floating solar photovoltaic farm and an energy storage project on Indonesia's Batam island.
The company is also developing other interconnection projects in the region to export clean energy to data centres across Singapore.
Sunseap co-founder and CEO Frank Phuan said: "We are delighted to welcome EDP Renewables as a major shareholder.
"Its strategic vision to expand in the renewable energy sector in Asia aligns with Sunseap's mission to help our customers to decarbonise their work, home and play, and will position us to accelerate our business plan for the region.
"With EDP Renewables onboard, we look forward to growing our customer base, achieving greater scale and efficiency through talent access, portfolio diversification and mergers and acquisitions."
Last month, a consortium led by Sunseap signed a memorandum of understanding with local and overseas partners to develop solar power systems in Indonesia's Riau Archipelago region.