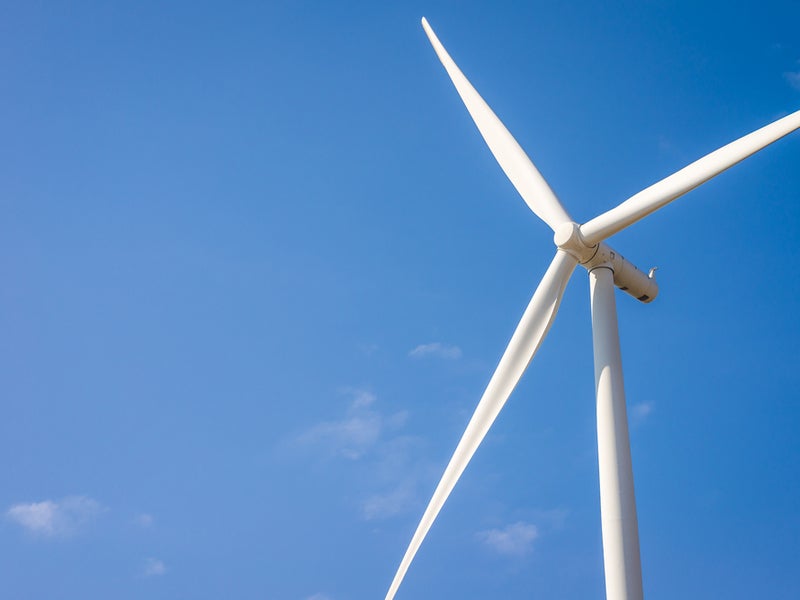 Spanish renewable energy and infrastructure company Elecnor has secured a contract to build a 185MW wind power facility in Chile.
Backed by Mainstream Renewable Power, the Cerro Tigre wind farm will supply the national grid once operational.
Located 50km from the city of Antofagasta, the Cerro Tigre wind farm will be developed in a relatively flat area of desert, at elevations of between 660m and 800m.
As per the terms of the contract, the company will install 44 wind turbines each with 4.2MW capacity and a height of 72m.
Additionally, Elecnor will construct a booster substation, a 220kV transmission line and more than 20km of track. It will also build the rest of the auxiliary civilian infrastructure.
In addition, the company has won a contract that includes expansion of the existing booster substation, via construction of a 12km long transmission line with 220kV capacity.
The works are expected to be completed by next year.
The Cerro Tigre wind farm forms part of the Cóndor portfolio, within Mainstream's wholly-owned Andes Renovables 1.3GW platform.
Once operational, the Cóndor portfolio will supply 680,000 Chilean homes.
Elecnor has operated in Chile since 1980, with energy development and power transmission projects beyond wind.
In April this year, Elecnor commissioned a 50MW wind farm in Spain's Comunidad Valenciana region, the second project of this kind since 2012.
The project required an investment of €53m and was financed by Spanish bank Banco Sabadell through its Project Finance programme. The scheme provides funds for major projects including real estate, infrastructure and energy generation.