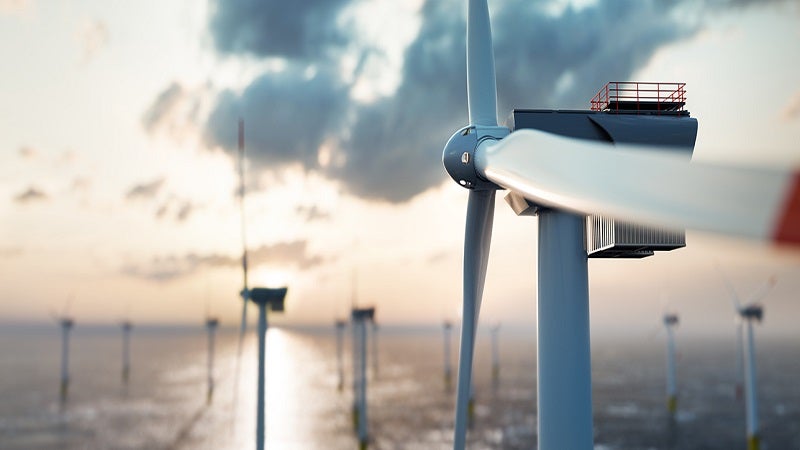 South Korean renewable energy company Elenergy has given an owner's engineer contract to Norwegian classification firm DNV for its Chujin fixed-bottom offshore wind project.
Under the contract, DNV will be responsible for the pre-front-end engineering design (FEED) and helping contractors during the final design, procurement, construction, commissioning and operational phases.
It will also prepare optimal solutions for the 1.5GW project's building stages.
DNV Korea Energy Systems Market area manager Lim Dong Ho said: "The construction of the Chujin offshore wind farm off the coast of Chuja-do will fuel Korea's green economy and will enable power companies to provide clean energy at a scale not seen before.
"We look forward to supporting both local and international developers in deploying their offshore wind farms and building a world-class renewable energy system for Korean communities and enterprises."
Located 10km east of Chuja-do in Jeju City, Jeonam, the Chujin offshore wind facility will be equipped with 100 wind turbines.
The offshore wind facility will be built in three phases, with 500MW of capacity covered in the first phase. The remaining 1GW will be built in Phases II and III.
The project is supported by South Korea's Namsung Shipping company and is scheduled for completion in 2027.
Once completed, it will be the country's largest commercial-scale offshore wind farm.
Elenergy executive director Seung Han said: "DNV is not only a global leader in offshore wind power engineering but also has an in-depth understanding of the reasons behind failures and non-conformities of the electrical infrastructure inside an offshore wind farm.
"With the wide experience of DNV's experts on electrical infrastructure and especially on submarine power cables, we will be in an optimal position with their help, to keep the project on track with respect to scope, schedule and cost."