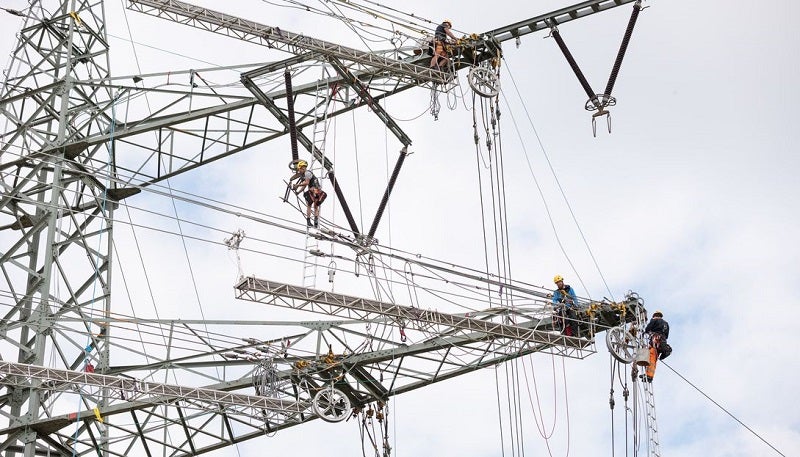 German energy company Energie Baden-Württemberg (EnBW) has announced that it is considering options to divest a 49.9% stake in transmission system operator TransnetBW.
The company is seeking a long-term investment partner to finance the expansion of its power grid business in view of the global energy and mobility transition.
EnBW plans to invest a total of around €12bn ($13.4bn) by 2025. Of this, more than €6bn ($6.7bn) will be invested in electricity and gas grids, while around €4bn ($4.4bn) will be used to fund renewables and fuel switch projects.
EnBW chief financial officer Thomas Kusterer said: "The resulting inflow of funds would be available for growth investment and provide balanced support for further growth across our entire portfolio.
"In an interconnected energy industry, investment partnerships are more valuable and necessary than ever.
"We have opened up a range of strategic and capital-intensive projects to such partners in recent years – mostly recently the Netze BW distribution grid for more than 200 towns, cities and communities in the state of Baden-Württemberg."
EnBW noted that it has already made significant investments for expanding transmission grids in Germany.
In its Grid Development Plan 2035, which the company released last year, EnBW said that an investment of around €10bn will be required for TransnetBW alone, including the SuedLink and Ultranet projects.
Germany's new coalition government has also set climate targets for 2030, including expanding renewable energy generation sources and making an 'early' exit from coal.
EnBW's Board of Management said that the decision to divest the stake in TransnetBW is yet to be finalised.
If a decision is made, the sale is expected to enhance the company's financial capacity to make further investments across its entire portfolio.
Last June, EnBW signed a ten-year power purchase agreement with Blue Elephant Energy for 150MW of a solar farm in Spain.