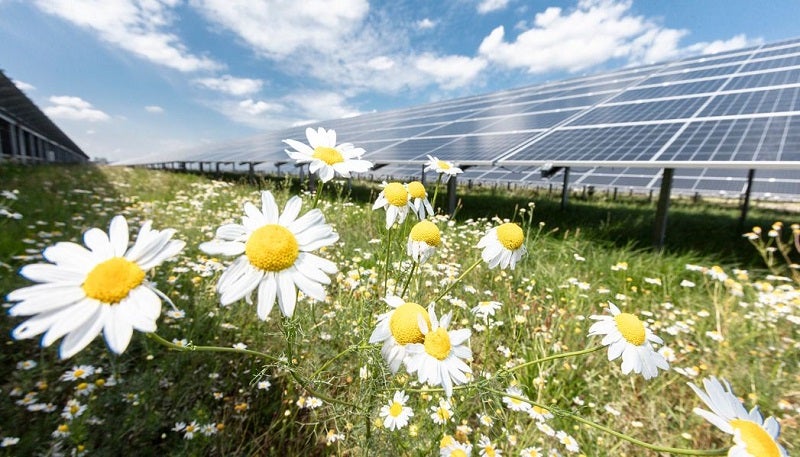 German energy company Energie Baden-Württemberg (EnBW) has divested its 49.9% stake in a 597MW solar project portfolio to Alte Leipziger Hallesche Insurance Group (ALH Group).
The solar portfolio consists of 16 solar power parks located in various German states, including Brandenburg, Baden-Württemberg, Bavaria, Mecklenburg-Western Pomerania, Rhineland-Palatinate and Saxony.
ALH Group chief investment and finance officer Martin Rohm said: "This cooperation in renewables is an ideal complement to our existing portfolio of onshore and offshore wind farms.
"The investment is an important contribution towards our goal of substantially expanding the sustainability of our investment activities.
"As one of Germany's biggest energy groups, EnBW is among the leaders in developing and operating renewable energy installations."
The portfolio also includes large-scale projects such as Weesow, Gottesgabe and Alttrebbin, which are claimed to be among the largest developed in Germany to date and built without subsidies.
These three solar parks account for around 80% of the portfolio's installed capacity and have the potential to displace nearly 325,000tpa of carbon emissions.
The solar portfolio generates a total of 580GWh of clean energy annually, which is enough to meet the needs of more than 200,000 three-person households.
The deal is expected to close later this year subject to receiving clearance by relevant regulatory authorities.
EnBW chief finance officer Thomas Kusterer said: "In the ALH Group, we are delighted to have found an investor with a long-term commitment to ENBW's solar projects.
"We plan to invest the sale proceeds in new growth projects in the renewable energy and grids segments.
"This is more important now than ever before, because every megawatt-hour from renewables makes Germany a little less dependent on fossil fuels."
In March this year, EnBW announced plans to sell its subsidiary EnBW North America, along with its assets, to its partner TotalEnergies.