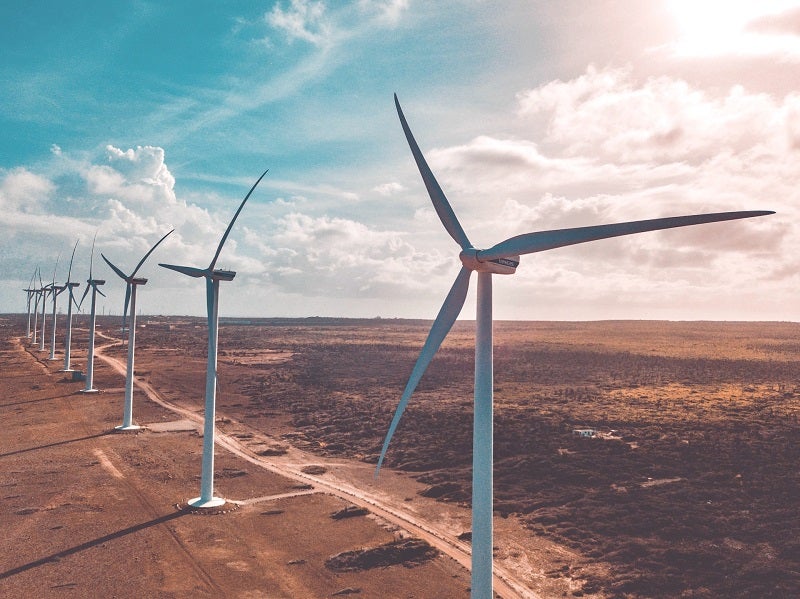 Enel Green Power Brasil, a subsidiary of Italian energy company Enel, has begun construction works for the 399MW Lagoa dos Ventos V wind farm in Brazil.
Featuring 70 wind turbines, Lagoa dos Ventos V is the second extension of the Lagoa dos Ventos wind complex.
The wind farm is being built with a R$2.9bn ($545m) investment in the municipality of Dom Inocêncio, which is in Brazil's north-east state of Piauí.
The wind complex is said to be the largest operating wind farm in South America.
With the addition of the Lagoa dos Ventos V facility, the Lagoa dos Ventos wind complex's total installed capacity will increase to more than 1.5GW.
The complex will have 372 wind turbines and be able to generate more than 6.7TWh of clean energy while displacing more than 3.6 million tonnes of carbon emissions each year.
Enel said that the first expansion of the Lagoa dos Ventos wind farm is now partially operational and expected to be fully online by the end of the year.
Works on the wind farm's first expansion began in 2020.
Enel Green Power Brazil head Bruno Riga said: "Since we started the construction on the first stage of Lagoa dos Ventos in 2019, we knew that this was an important milestone for Enel Group and a new benchmark in terms of the scale of renewable projects in the Brazilian electricity sector.
"We are proud to now begin construction on the second expansion of the complex, which consolidates Lagoa dos Ventos as a wind giant.
"We intend to make the most of the synergies generated by our long presence in the region to put this new park into operation as soon as possible and continue contributing to the diversification of the country's energy mix, making available clean, reliable, and economically competitive energy."