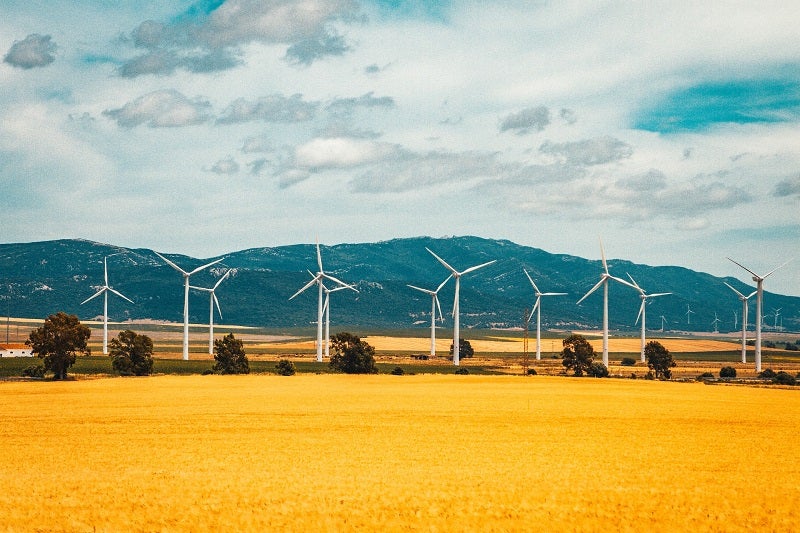 Enel Green Power Chile has begun the construction of La Cabaña, a 105.6MW wind farm that also features a 34.3MW battery energy storage system (BESS).
Located in the Araucanía Region in Angol municipality, the project will be developed with an investment of around $190m.
The La Cabaña wind farm will be equipped with 22 wind turbines, each with 4.8MW of capacity.
During its construction phase, the project will employ around 450 people.
Enel Green Power Chile , a subsidiary of Enel Chile , said it will hire local labour specialised in developing renewable energy plants for La Cabaña.
The project is also expected to contribute to local growth by generating shared value creation policies.
Enel Chile general manager Fabrizio Barderi said: "With the start of La Cabaña's construction, we are continuing to lead the energy transition process towards a generation matrix based on renewable energies.
"Through the development of La Cabaña, we are also continuing our strategy of hybridization of non-conventional renewable generation plants.
"This wind project is Enel Chile's first using storage batteries, through which we will have greater flexibility in managing the plant."
The company also noted that the BESS facility at the La Cabaña wind farm will be equipped with lithium batteries.
La Cabaña is part of a renewable portfolio being developed by Enel Chile, through which the company aims to promote the decarbonisation of its generation matrix.
Earlier this year, Enel agreed to sell its 99.09% stake in Enel Transmisión Chile to Sociedad Transmisora Metropolitana and its controlling company Inversiones Grupo Saesa.
The controlling stake will be sold for a $1.34bn equity consideration.
At the time of the agreement, Enel Transmisión Chile operated 683km of transmission lines and managed 60 substations in Santiago's metropolitan region.
The sale is part of Enel Group 's strategic plan and is expected to close by the end of this year.