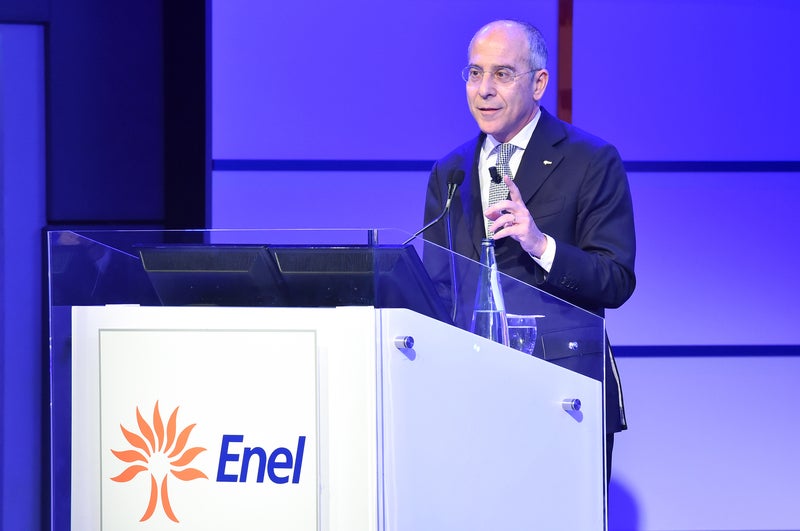 Enel's net ordinary income has gone up by 17.4%, with revenues increasing to €80.3m in 2019 from €75.5m in 2018.
In a press statement released yesterday, the Italian utility highlighted that the network, renewable and retail sectors were the group's main drivers.
Infrastructure and networks operations in Latin America – especially due to the acquisition of subsidiary Enel Distribuição São Paulo – were among the main reasons for the revenue increase. Increased trading operations in Italy also generated €3m.
The company's ordinary earnings before interest, tax, depreciation and amortisation (EBITDA) increased by 10.8%, amounting to €17.9m in 2019.
The ordinary EBITDA increase, said Enel, is attributable to a €91m increase in the margin of Enel's renewable subsidiary Enel Green Power, as well as a €34m increase in the margin of energy transformation provider Enel X.
Enel is unlikely to be excessively hit by the Covid-19 pandemic, said the CEO Francesco Starace.
In a conference call with analysts, Starace highlighted how operations, both regarding employees and assets, will continue to run smoothly, defining Enel as a "financially solid" group.
Starace said: "If our people and assets are able to face the crisis, our business will minimise risks both on a micro and macro level. Thanks to our business's resilience, we can't see any delay in our strategic planning, both in the long and short term."
As reported by Bloomberg, Starace also added that the Covid-19 pandemic will not hinder efforts to transition to renewable energy.
He said: "The development of renewables has not slowed down. If in a few months, we have got the health situation under control, many investments will have to be accelerated."