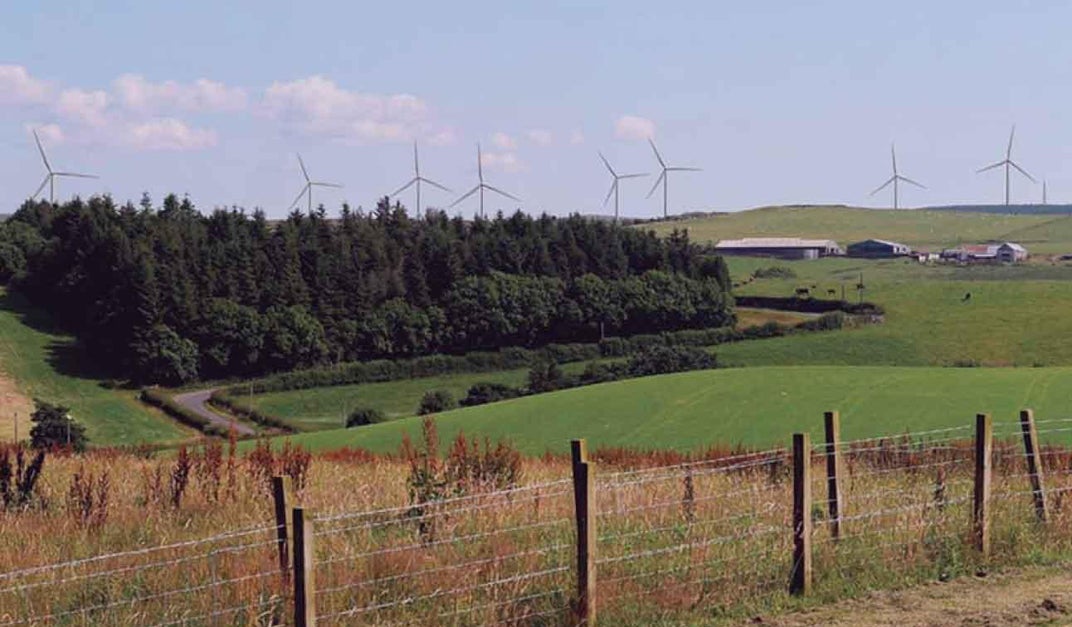 German wind turbine manufacturer Enercon has received an order from Ripple Energy to supply turbines for the Kirk Hill wind farm in Ayrshire, UK.
The company will deliver and install eight E-92 turbines for the consumer-owned wind farm project, which will have a combined installed capacity of 18.8MW.
Enercon Western Europe sales and aftersales director Rick Hatton said: "Enercon have a proud history in Scotland with single turbines and larger wind farms serving local communities for many years now.
"We are delighted to have signed a Tsa to supply the largest consumer-owned wind farm in the UK and it's fantastic to be involved in such an innovative project."
Kirk Hill's installation is scheduled to begin later this year, with the project expected to be operational by 2024.
The deal also requires Enercon to maintain the Kirk Hill turbines after they start operations.
Planning permission for the wind farm was given in October 2020 after a period of consultation and assessment.
Ripple Energy founder and CEO Sarah Merrick said: "We're thrilled to be working with Enercon on Kirk Hill. The E-92 turbines are a great fit for the project.
"Enercon will also maintain the turbines, providing assurance to the wind farm's thousands of owners."
Ripple Energy allows consumers to partly own stakes in large-scale wind projects, which insulates them from price shocks.
The Kirk Hill project's construction and other project phases are being managed by Ripple, but the project is owned by its more than 5,600 investors.
Earlier this year, Enercon's operations in Central Europe were affected by a 'huge disruption' to satellite internet, which compromised the control and monitoring activities of its wind turbines.
Local media reported that 5,800 of the company's turbines, with 11GW of total capacity, were affected by the disruption.