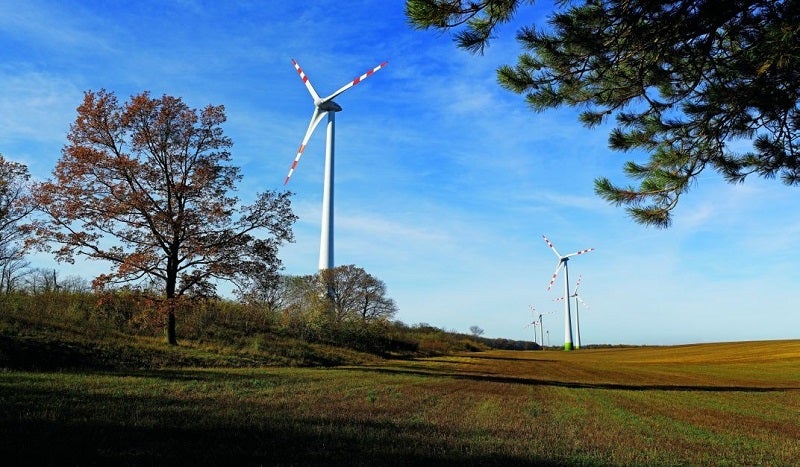 Enercon has secured a converters supply contract with Energie Burgenland for seven of its Austrian wind farms.
Enercon will supply 51 wind energy converters in different performance classes, with a combined capacity of 212MW, to onshore wind farms in Burgenland.
Energie Burgenland will use the converters in expansion works at the Nickelsdorf and Andau wind farms. It will also use them in construction of the Zurndorf II wind farm and the repowering of the Parndorf and Gols wind farms. Works will begin in the second and third quarters of this year.
Repowering of the Potzneusiedl and Neudorf wind farms is scheduled for next year.
Enercon Austria country sales manager Paul Dyck said: "We are very happy that Energie Burgenland has chosen to put its trust in our company and technology once again. We have a long-standing partnership expanding wind energy in Austria. We hope the new projects will add further chapters to our success story."
The Enercon contract covers the supply of its E-101, E-103, E-115 EP3, E-126 EP3, E-138 EP3 E2 and E-147 EP5 E2 WEC converters.
Energie Burgenland has engaged in renewable energy generation after the construction of the first wind farm in Zurndorf in 1997.
Enercon CEO Hans-Dieter Kettwig said: "We want to make sure we can play our part in implementing the energy transition in Austria in future, too.
"We hope this good start will be a sign of things to come and that this will have an effect on neighbouring countries. Austria and its neighbours still offer huge growth potential for wind energy. The region thus continues to be an important sales market for Enercon."