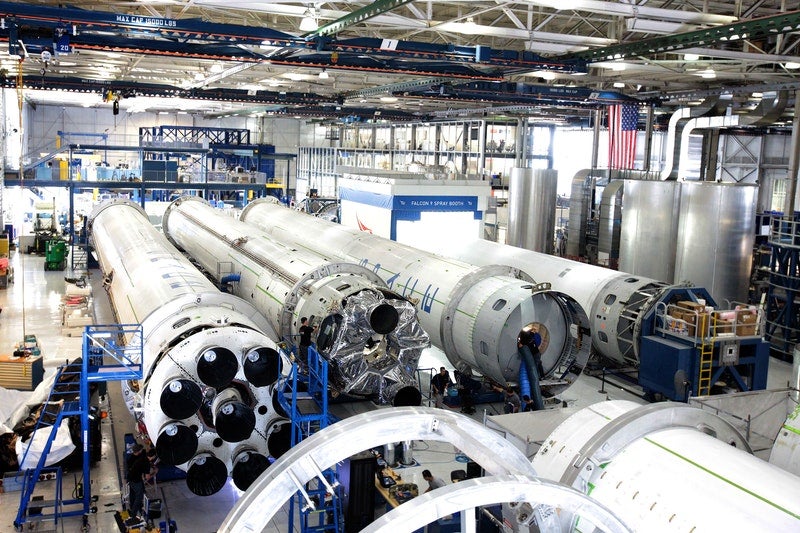 Energy storage deployments could drop by 19% if the containment measures introduced to fight the Covid-19 coronavirus pandemic continue through the second quarter of 2020.
According to research published by energy consultancy firm Wood Mackenzie, the drop would equate to a 3GWh reduction over a year, but would still see a record high with 12.6GWh deployed.
The data also suggests a 10% lithium-ion supply reduction caused by the work restriction measures set up in China.
Wood Mackenzie senior research analyst Le Xu said: "As this happened in China, Japanese and South Korean facilities ramped up to capitalise on the shortfall.
"As of March, restrictions have been lifted and production facilities in China are now at 60% to 70% of pre-virus levels.
"As such, the major risks to battery supply have been somewhat mitigated. A similar story has panned out for inverters where major supply risks have also, so far, been alleviated.
"However, mitigation efforts will likely see the battery supply chain accelerate. This will have far-reaching implications, not just for energy storage but for the global economy too."
Analysts noted that the energy storage market started to slow down in 2019, hitting the UK, Canada and China the most.
Xu said: "The reality of the risk involved in energy storage revenue streams, and the general lack of revenue options, hit deployments in China, the UK and Canada.
"One of China's largest players exited the market and the Xinjiang government cancelled around 400MWh of projects post-procurement."
Wood Mackenzie principal analyst Rory McCarthy added: "The UK was slowed by a saturated frequency market and a behind-the-meter business case still in disarray as the regulator resets the country's demand charge regime.
"The Canadian market is dominated by Ontario's Global Adjustment charge, a relatively small market, so participants have exited this market or reduced deployment ambitions."
Despite the current global pandemic, the global energy storage industry is set to thrive, partly due to opportunities arising from the global energy transition into renewables.
McCarthy said: "The energy storage market is anything but predictable. As it continues to mature, more credible pipelines are developing.
"China, Australia and the US all have grand ambitions to deploy gigawatts' worth of energy storage each year out to 2025. We expect these to be the key global growth markets over the outlook period.
"We also see growth returning to other key global markets, and taking off in other nascent markets, although deployment volumes will be overshadowed by the three leaders."