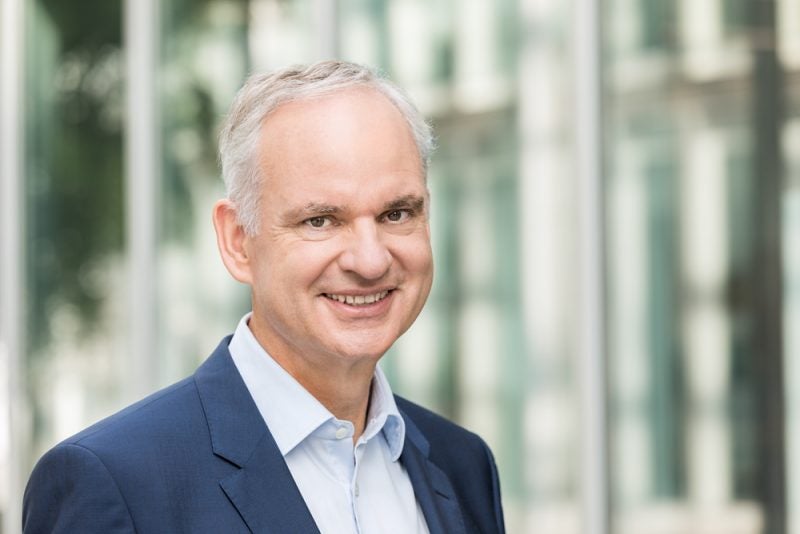 E.ON CEO Johannes Teyssen has set out the importance of energy infrastructures during the Covid-19 coronavirus pandemic, highlighting the important role suppliers have in providing electricity security.
In a press statement published today by the German electricity utility, Teyssen said: "In this crisis, energy suppliers have a special, systemically important meaning and thus a special responsibility. We are the largest European operator of energy networks. Your safety and availability at all times is of the utmost importance for health care, public order and people.
"We will do everything we can to reliably maintain security of supply in this situation. Over 14,000 employees work in our networks and production facilities for our customers even in these difficult times. Politics and society can rely on us even in these times."
Teyssen also outlined the possible effects the pandemic will have on the company, such as a drop in energy consumption – especially in the industry sector – and project delays.
He said: "Overall, the energy sector is certainly not hit as hard as other sectors, but we also expect visible traces in the balance sheet. Energy consumption in industry and commerce is falling noticeably."
Despite the current situation, Teyssen said E.ON is well-equipped to face any challenges and continue to provide electricity.
"We are robust and resilient. We stand for security of supply, even in this demanding situation, and we remain a reliable partner for this society and our customers," he added.
As regards profits, the company has anticipated an increase in earnings for the 2020 fiscal year. The E.ON board expects the group's earnings before interest and taxes (EBIT) to amount between €3.9bn to €4.1bn, with an adjusted profit of €1.7bn and €1.9bn.
The anticipated growth will be between 7% and 9%, the group added.
As reported by Reuters, E.ON today has sold forward 53% of its nuclear power generation in 2021 as well as its 23% of its 2021 output above market wholesale price.
Its nuclear production volume for 2019 was sold at €33MWh while prices for 2021 and 2022 have gone up to €47MWh and €48MWh respectively.