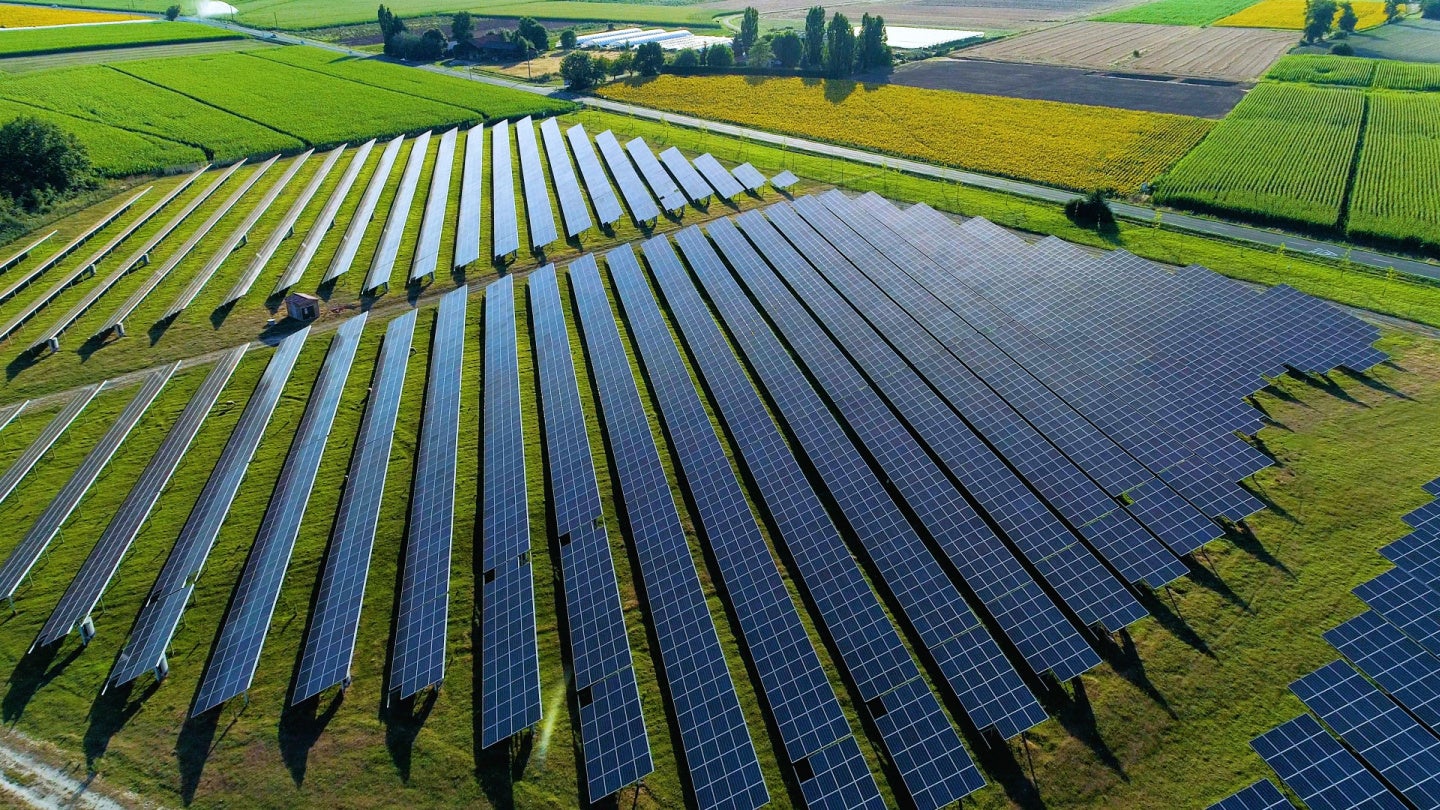 Brazilian utilities company Eneva has begun commercial operations at its 692.4MW Futura 1 solar complex in Juazeiro City, Bahia state, Brazil.
Eneva recently secured authorisation from Brazilian regulator Agência Nacional de Energia Elétrica (ANEEL) to begin operations at the Futura 1 solar complex.
The firm invested 3.2bn reais ($639.6m) in the Futura 1 project.
During its construction phase, 3,000 temporary jobs were created locally.
Testing of operations started in April 2023 and in May Eneva achieved activation of the complex.
Brazil's total centralised solar generation capacity has increased by 8%.
The solar complex includes 22 individual solar plants with a total capacity of 692.4MW.
Enerva is one of the largest solar complexes in the country, occupying 1,649 hectares of land and powered by 1.4 million solar panels supported by more than 19,700 trackers.
These solar panels are connected by 5,000km of cables.
The power generated from the solar panels is supplied to two 400MVA transformers and transmitted through a 500kV, 15.6km transmission line.
The electricity generated from the solar complex will meet the energy needs of 1.7 million people.
This complex has been connected to the Sistema Interligado Nacional (SIN) [the Brazilian national grid].
100MW of power from the complex will be supplied annually to White Martins [the Brazilian multinational company that operates in the industrial and medical gas manufacturing market] to power its operations between 2023 and 2035.