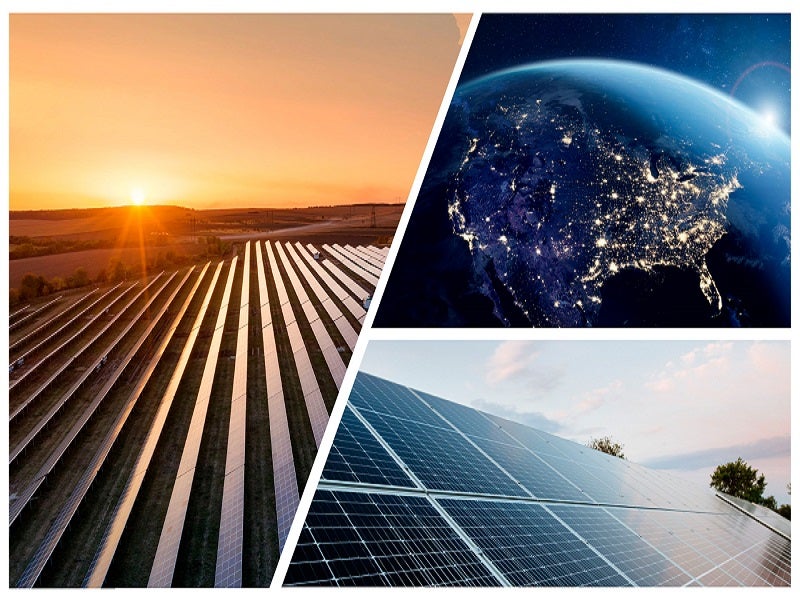 Spanish renewable energy company Enfinity Global has acquired a 400MW utility-scale solar portfolio in the US from Capital Dynamics.
Originally announced in September, the acquisition includes 28 operational solar power plants located across California, North Carolina and Idaho.
The portfolio has the capacity to generate 1,175GWh of clean energy a year, which is enough to power up to 64,000 homes, while displacing 508,000t of carbon emissions annually.
It also has long-term power purchase agreements (PPAs) in place with investment-grade utility off-takers.
Enfinity Global CEO Carlos Domenech said: "We are thankful for the opportunity to work with Capital Dynamics with the support of our investment partners.
"The US alone invested over $100bn in renewable energy in 2021. To succeed in the energy transition, sound investments need to be aligned to capital in scale."
Funds managed by AB CarVal and Nomura served as co-financing partners to Enfinity Global for the deal.
The transaction was also funded by other lenders, including Bayerische Landesbank, New York Branch, Commonwealth Bank of Australia, Fifth Third Bank, National Association and Zions Bancorporation.
Nomura Infrastructure and Power Business global head Vinod Mukani said: "Nomura is excited to support and provide liquidity to Enfinity Global as it expands its global platform in the United States and prepares for future growth globally.
"Nomura is delighted to develop creative solutions for its clients, particularly those like Enfinity Global who have experienced and talented teams and an attractive business strategy which is contributing towards the transition to a low-carbon economy."
Founded in 2018, Enfinity Global develops, finances, builds, operates and owns renewable energy assets worldwide.
The company currently has more than 7GW of capacity in operation and development, with offices in the US, Asia and Europe.
Last February, it acquired a 250MW solar project portfolio in Japan for an enterprise value of $1bn.