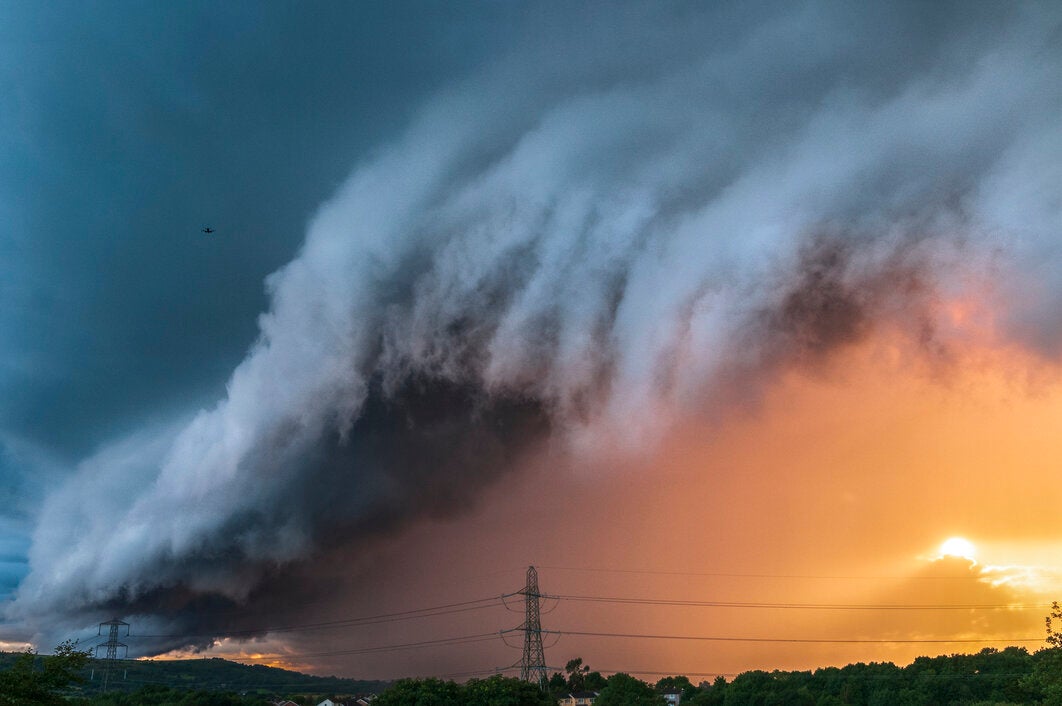 The UK's Climate Change Committee (CCC) published a report to the country's Parliament on Wednesday, finding that the country is not prepared for the coming impacts of climate change.
The report, which comes as part of the CCC's annual assessment of England's progress in adapting to climate change, found "very limited evidence of adaptation at the scale needed to fully prepare for climate risks facing the country across cities, communities, infrastructure, economy, and ecosystems".
Power networks and internet infrastructure are at high risk of damage from extreme weather events. In November 2021, Storm Arwen left one million British properties without power and internet supply because cable networks had faced destruction. Climate change will increase the frequency of storms similar to this, or worse.
High temperatures will also likely cause issues with generation and transmission efficiency for the country's energy infrastructure. The committee also predict faults from overheating, and significant increases in electricity demand for cooling during the warming summer months. Droughts might also affect hydro power capacity and generation and hydrogen production.
As a result, infrastructure within the energy sector will need to undergo significant adaptation to cope with the impacts of climate change already present, and limit emissions to prevent these impacts from worsening.
It shows that the first two National Adaptation Plans (NAP1 and NAP2) have provided limited progress in adaptation. The committee said that NAP2 did not address all the risks from climate change identified in the previous Climate Change Risk Assessment, attributed in part to a lack of cohesion and ambition in policy across government.
The committee assessed government plans across 13 sectors, finding that just five out of 45 policy areas had fully credible climate change plans and none were making tangible progress to improve climate resilience.
The report found that impacts from extreme weather over the past year, including storms and floods throughout this winter and the last and the record-breaking heatwaves of summer 2022, highlight the UK's vulnerability to such events and the urgency of adapting to climate change. Particularly, it found that the heatwaves brought "unprecedented numbers of heat-related deaths" as well as wildfires and infrastructure disruption, principally because the UK was not sufficiently prepared for such temperatures.
The CCC found that currently, "there was no visible plan by the industry or government to manage long-term risk".
Recommendations for improvement
The next National Adaptation Plan (NAP3) must as a result be "much more ambitious than its predecessors".
The report concludes suggests that NAP3 must permanently and fully embed adaptation across government and within all relevant major policies and strategies. It must also put into place the enabling conditions needed to drive adaptation by businesses and financial institutions.
It warns that if NAP3 falls short of what is required, the UK will risk "losing another five years to ineffectual adaptation action", a risk that "the UK's people, ecosystems and infrastructure cannot afford".
The government has said that it will take the CCC's recommendations into account, the BBC reports. A spokesperson for the government said: "We have taken decisive action to improve the UK's climate change resilience, including investing a record £5.2bn into flood defences."