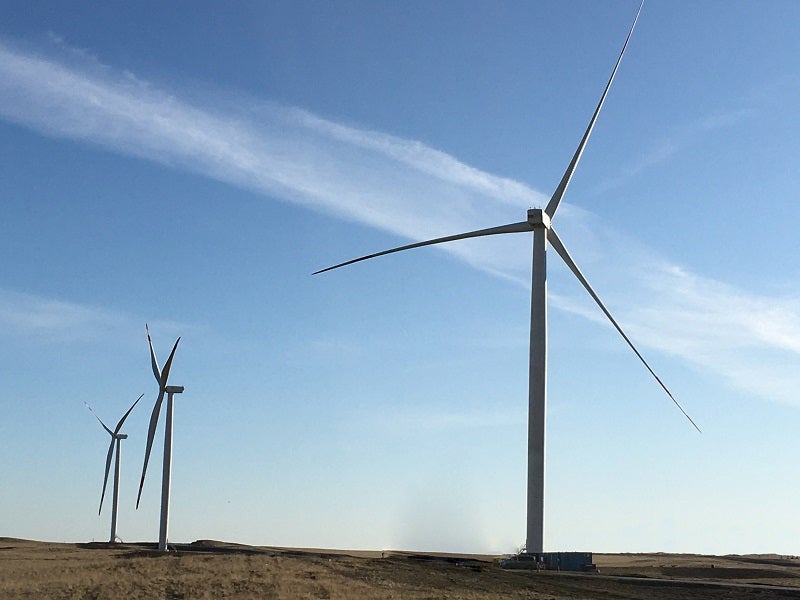 Italian energy company Eni, through its subsidiary ArmWind, has started commercial operations on the Badamsha wind farm in west Kazakhstan.
Located in the Aktobe Region, the 48MW Badamsha wind farm will have the capacity to generate and supply 198GWh of clean energy annually, while offsetting 172,000 tonnes of carbon emissions per year.
This project represents the tangible implementation of the memorandum of understanding (MOU), signed with the Kazakh energy ministry in June 2017 for renewable energy developments in Kazakhstan.
Eni secured the project in an auction from the Kazakh authorities last year, which is said to be the second expansion phase of the Badamsha Project.
Additionally, Eni secured a 50MW solar photovoltaic project in the Region of Turkestan, in southern Kazakhstan.
For Eni, the investment in the Badamsha wind farm is the first large-scale investment in the wind segment and also its first extensive renewable presence in the country.
These initiatives are said to be in line with the company's strategy, which aims to combine economic sustainability with environmental sustainability.
Eni also aims to achieve a balanced and diversified portfolio of more than 3GW of wind and solar capacity by 2023 and nearly 5GW capacity by 2025.
Last October, Eni, CDP, Fincantieri and Terna signed an agreement to form a new company for the construction of wave-energy power plants in Italy.
The agreement was signed by the CEOs of the companies in the presence of Italian Prime Minister Giuseppe Conte. Prior to this, the companies signed a non-binding agreement in April last year.