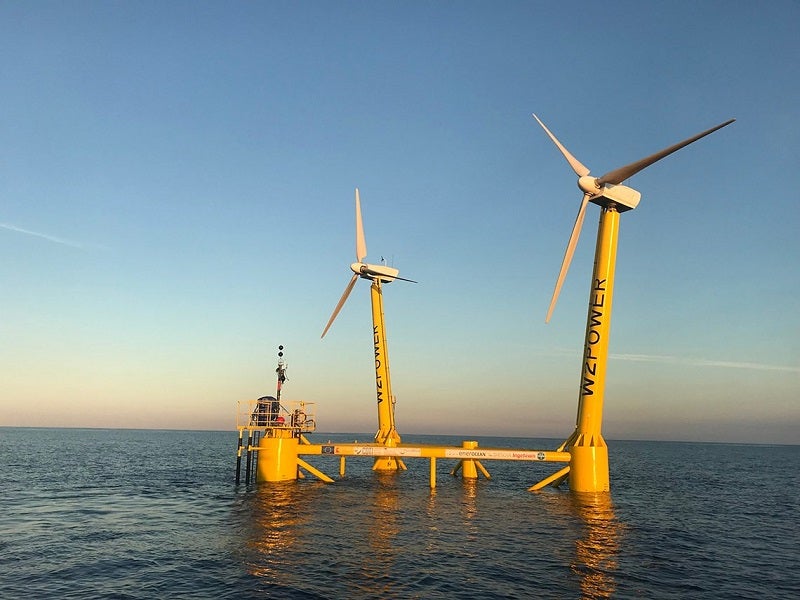 Italian energy company Plenitude, a subsidiary of Eni, has brokered a deal to invest in Spanish floating wind technology developer EnerOcean.
The investment from Plenitude will provide capital and expertise to EnerOcean's W2Power floating wind technology.
Plenitude will initially retain a 25% equity share in EnerOcean, which was established in 2007.
EnerOcean will continue to operate as an independent entity following the deal's completion.
Plenitude CEO Stefano Goberti said: "Investing in innovative technological solutions is crucial for Plenitude to support Eni's energy transition process and to reach the long-term targets of 15GW of renewable installed capacity by 2030.
"This agreement testifies to Plenitude's willingness to put its world-leading skills and offshore engineering resources into unlocking the potential of floating wind power worldwide, which is key to delivering the much-needed massive build-out of offshore wind for decarbonisation, supply security and sustainability.
"We will continue to cooperate with EnerOcean and other technology providers to help accelerate the commercialisation of floating offshore wind."
EnerOcean's W2Power features two wind turbines on the frame of the same floater and is said to have already been tested in Spanish waters.
The company aims to make W2Power technology a 'lead contender' for floating wind power development worldwide in partnership with Plenitude.
EnerOcean CEO Pedro Mayorga said: "Plenitude and its affiliates showed a deep awareness of all core aspects of the technology, and its scrutiny of our work over more than ten years was meticulous but fair.
"EnerOcean is delighted to have access to Plenitude's vast expertise and its shareholder Eni.
"Through the support of Plenitude and Eni, I am confident that we will succeed in carrying out our ambitious targets."
Earlier this year, Eni acquired a 20% stake in the Dogger Bank C offshore wind project in the UK after completing agreements with SSE Renewables and Equinor.