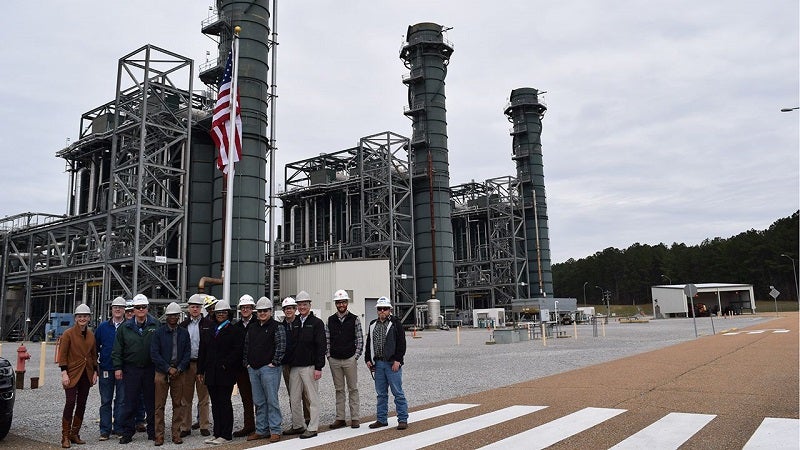 Entergy Mississippi has completed the acquisition of 810MW Choctaw County Generating Station.
The deal was first announced in August 2018 when Entergy Mississippi entered into a purchase agreement with a subsidiary of GenOn Energy to acquire the facility for $314m.
Entergy Mississippi president and CEO Haley Fisackerly said: "Today's announcement is one more step toward modernising our generating fleet and moves us forward in our quest to provide greater reliability, lower emissions and cost savings to our customers.
"It also gives us a presence in Choctaw County, and we're excited about the partnership we'll have with the local community and its leaders and look forward to working with them as a corporate partner."
Located near French Camp in Mississippi, the power generating station in Choctaw County commenced operations in July 2003.
The company said that the new facility is equipped with a modern combined-cycle natural gas turbine unit featuring three combustion turbines, a steam turbine and an air-cooled condenser. It has a workforce of 27 employees.
With this acquisition, the company has advanced its initiatives to modernise the electric grid and build a utility with new capabilities and offer clean energy to its customers.
Over the last two decades, the electric utility has added nearly 8GW of clean power generation capacity and deactivated more than 6GW of older, less-efficient gas or oil units.
Entergy further added that the acquisition of the new facility would complement its reputation as one of the cleanest utilities in the US. Currently, Entergy Mississippi distributes electricity to nearly 450,000 customers in 45 counties.
Entergy Mississippi is the subsidiary of Entergy Corporation which has its headquarters in New Orleans, Louisiana. Entergy's stock price is currently $121.07 a share, giving the company a market capitalisation value of $24.08bn.
Entergy's share price has consistently risen throughout the year, having started 2019 at $84 a share.
Entergy share price in 2019
In August 2019 Entergy has sold the Pilgrim nuclear power station to two subsidiaries of Holtec International.