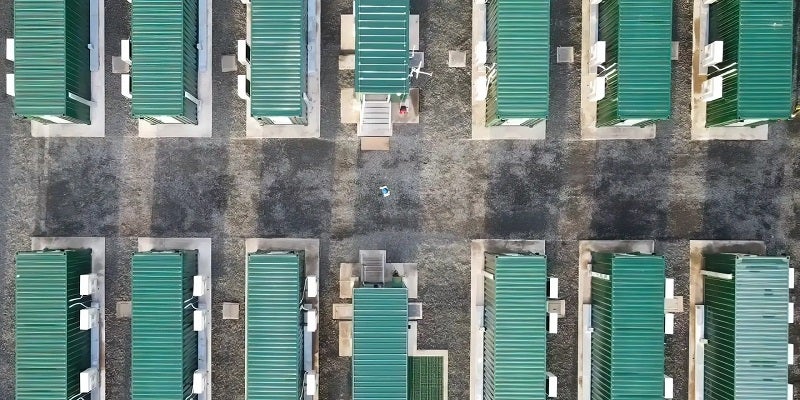 Norwegian energy firm Equinor has made a final investment decision for its Blandford Road battery storage project in the UK.
Located in Dorset, Blandford Road is a 25MW/50MWh battery storage facility asset and the first to be built under a strategic partnership between Equinor and Noriker Power.
Last December, Equinor acquired a 45% ownership stake in the UK-based Noriker Power.
Both companies have also entered a strategic cooperation framework that has allowed Equinor to directly participate in projects developed by Noriker.
Equinor Renewables power and markets senior vice-president Olav Kolbeinstveit said: "Equinor aims to create a profitable renewables business by integrating battery storage assets in our portfolio in selected power markets.
"During the last ten months, we invested in two leading battery storage development companies, Noriker Power in the UK, and East Point Energy in the US.
"Today we took the next step and sanctioned our first commercial battery storage project."
Construction works at the Blandford Road site are scheduled to begin in January and the project is expected to become operational in the third quarter of next year.
Grupotec Renewable will provide engineering, procurement and construction (EPC) for the project, while Noriker will manage and develop it for Equinor.
Upon completion, the battery asset will be linked to the SSE distribution network, enabling it to manage power intermittency, balance supply and demand and deliver grid services to SSE and National Grid.
Noriker Power managing director Marc Thomas said: "We are really pleased to mark this important milestone in our partnership with Equinor.
"Our approach to technical integration and taking a full life-cycle view when developing and operating projects, will allow Equinor to truly optimise value as a long-term asset owner."
Earlier this year, Equinor agreed to acquire a 100% stake in US-based battery storage developer East Point Energy.