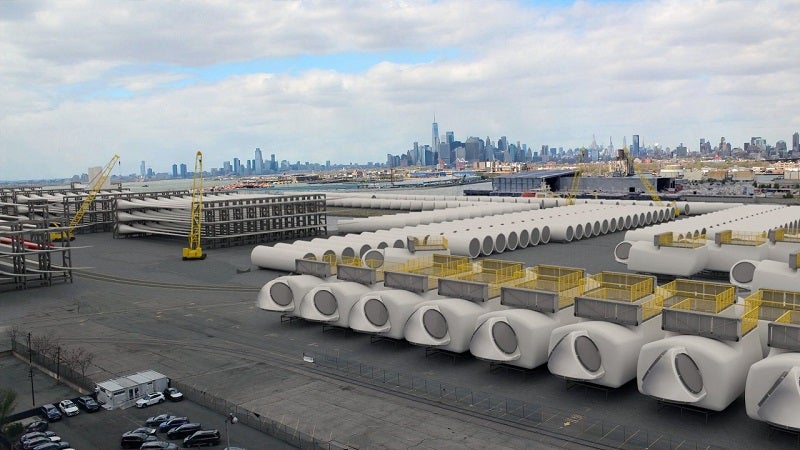 Norway-based energy company Equinor has signed an agreement with BP to convert New York's South Brooklyn Marine Terminal (SBMT) complex into a regional hub for offshore wind.
The companies will turn the terminal into an offshore wind port to support their 3.3GW worth of offshore wind projects located on the East Coast.
The agreement was signed with the terminal operator, Sustainable South Brooklyn Marine Terminal (SSBMT), alongside the New York City Economic Development Corporation (NYCEDC).
Equinor Wind US president Siri Espedal Kindem said: "This agreement marks a major step forward in our commitment to New York State to both provide renewable power and to spark fresh economic activity while creating enduring jobs.
"With the support of NYCEDC, SSBMT and our partners in the community, Equinor and BP are ready and eager to invest in the revitalization of SBMT, an historic port that will soon become a major part of New York's energy future.
"New York has shown unflagging determination to become a focal point of the region's offshore wind industry, and this agreement offers tangible evidence that this vision is quickly coming to life."
SBMT will have the capacity to host wind turbine generator staging and assembly activities.
With an investment of between $200m and $250m, BP and Equinor intend to build an operations and maintenance (O&M) hub and staging area at the terminal.
The two firms aim to develop SBMT as a low-emissions facility.
Once the project is completed, SBMT is expected to become one of the largest dedicated offshore wind port facilities in the US.
The redeveloped facility will support Equinor and BP's Empire Wind and Beacon Wind projects, which have the combined capacity to generate 3.3GW of clean energy, which is enough to power nearly two million homes in New York.
The project is also expected to support more than one thousand jobs a year in the region.