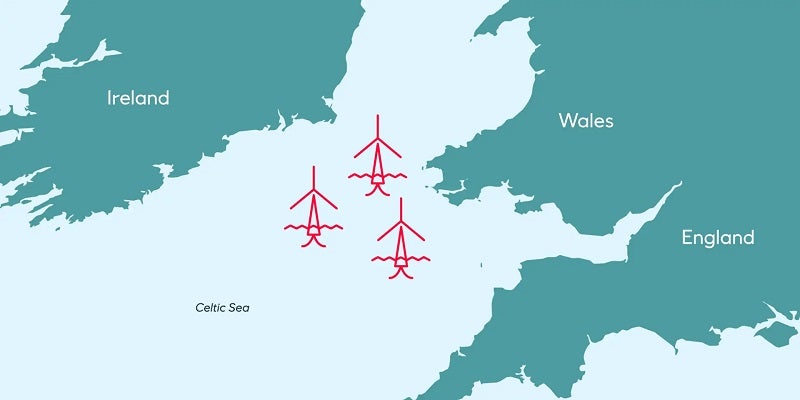 Norwegian energy firm Equinor has expressed interest to develop a gigawatt-scale floating offshore wind facility in the Celtic Sea in connection with a forthcoming seabed leasing round.
The Crown Estate plans to conduct a seabed leasing round in the Celtic Sea next year to facilitate the development of the floating offshore wind industry in the UK.
It is preparing project development areas for gigawatt-scale floating offshore wind projects.
Equinor UK Offshore Wind Business Development head Catherine Maloney said: "Equinor has been operating in the UK for nearly 40 years and we are delighted to see new and exciting opportunities emerging in the Celtic Sea.
"Equinor is highly experienced at developing floating wind: we have installed the world's first floating wind turbine, the world's first floating offshore wind farm and are now building the world's largest floating wind farm.
"We are committed to industrialising floating offshore wind and the Celtic Sea is an optimal region for further development of this important technology."
The Norwegian firm said that it has carried out a comprehensive site selection process in the Celtic Sea and plans to work with all stakeholders to develop floating offshore wind projects.
Earlier this month, Equinor agreed to acquire solar project developer BeGreen for an undisclosed sum.
BeGreen has more than 6GW of renewable capacity in its pipeline in Denmark, Sweden and Poland.
The acquisition is expected to bolster Equinor's capabilities and portfolio in the solar photovoltaic segment.