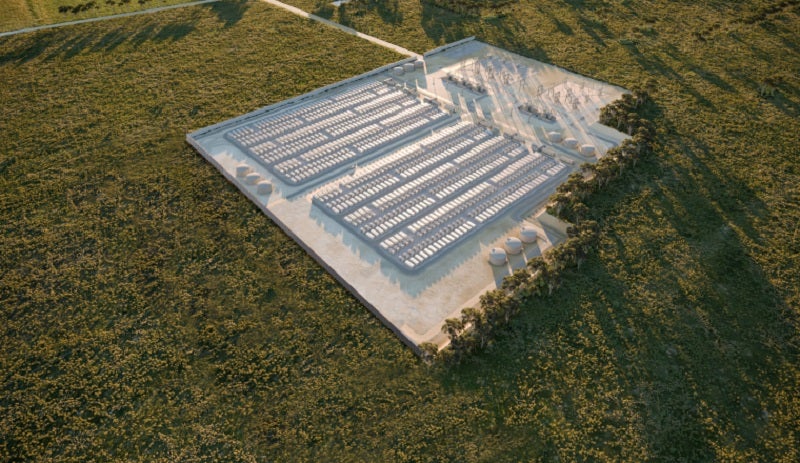 Singapore-based renewable energy firm Equis Development has rebranded and relaunched its A$1.9bn ($1.28bn) battery energy storage system (Bess ) on the outskirts of Melbourne, Australia.
The company has acquired a 100% stake in the Melton Renewable Energy Hub (MREH) from Syncline Energy , with which it is co-developing the BESS project.
When first announced in August last year, the BESS was planned as a 600MW/2400MWh project. It has since been rebranded as MREH.
Located 25km north-west of Melbourne's commercial business district, the project has also been resized to have 1.2GW of battery capacity, but its storage capacity will remain at 2,400MWh.
Once completed, MREH will be one of the largest BESS facilities in Australia and Asia, as well as the country's only BESS with more than 200MW capacity.
The project has secured all the required planning and environmental approvals, as well as community impact assessments.
It will be built in two phases, each of which will have 600MW of capacity. The first phase of construction work is scheduled to begin next year and come online in 2024.
MREH will be linked to the National Electricity Market's (NEM) high-voltage 500kV transmission system.
Equis said the project will have the capacity to support 1.6GW of solar generation or 1.2GW of wind generation.
Equis managing director David Russell said: "MREH will involve more than $1.9bn of investment into Victoria , 200 full-time construction jobs and 15 full-time operational jobs for Melbourne's rapidly growing northern and western suburbs.
"In addition, MREH has been developed on the basis of, and the Melton community will benefit from the inclusion of, underground transmission lines, the first time such technology will have been deployed in Australia.
"The scale and uniqueness of MREH's approvals and development mean it will be capable of providing both short and long-hour storage and response services, catering to the changing demands of the National Electricity Market."