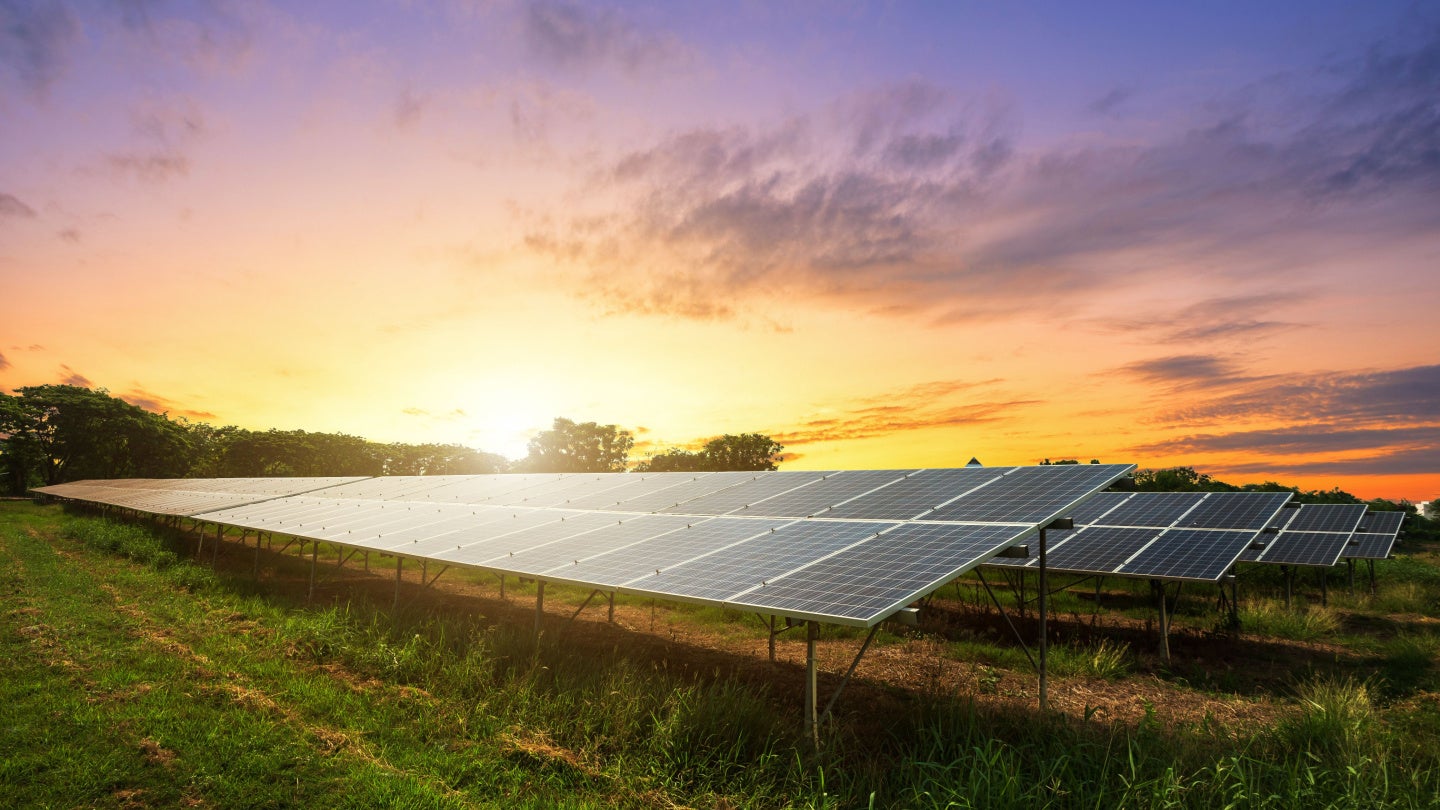 Energy company ERG's subsidiary ERG Spain has entered into an agreement to acquire Garnacha Solar, a 149MW solar plant from ib vogt's subsidiary IBV Solar Parks.
ERG stated that the value of the transaction around €170m, with an equity value of €80.5m. The transaction is expected to be closed by the third quarter of this year.
Located in region of Castilla and León, in north-western Spain, the 149MW solar plant is currently in advanced stages of construction.
The project is expected to commence commercial operation by the end of this year.
The Garnacha solar plant is by latest-generation bifacial panels and tracker system, with an estimated total annual production of around 280GWh.
It is estimated that the solar plant will be able to offset nearly 136,000t of CO2 emissions annually.
Almost 70% of the power generated from the plant will be sold under a 12-year pay-as-produced power purchase agreement (PPA) with a corporate organisation.
ERG CEO Paolo Merli said: "The acquisition of the Garnacha solar power plant, the largest in terms of capacity in the Group's renewable portfolio, consolidate our presence in Spain where we will reach 266 MWp of installed capacity by the end of the year, with over 1 GW of under development solar pipeline.
"Through this transaction, ERG achieves an important positioning in the country, with possible future industrial synergies, as part of the geographical and technological diversification process envisaged in the 2022-2026 Business Plan."
In March this year, EssilorLuxottica, an Italian-French eyewear company, entered into a 12-year PPA with ERG for the supply of 900GWh of clean energy between the years 2023 and 2034.
To fulfill this agreement, ERG will supply near 75% of the power produced by the PartinicoMonreale wind farm in Italy.
The 42MW wind farm will have an annual energy generation of about 94GWh and is expected to begin operations in the second quarter of this year.