Eskom plans to reduce its coal power generation over next decade
Closing the coal-fired power plants would reduce Eskom's power generating capacity by 30%.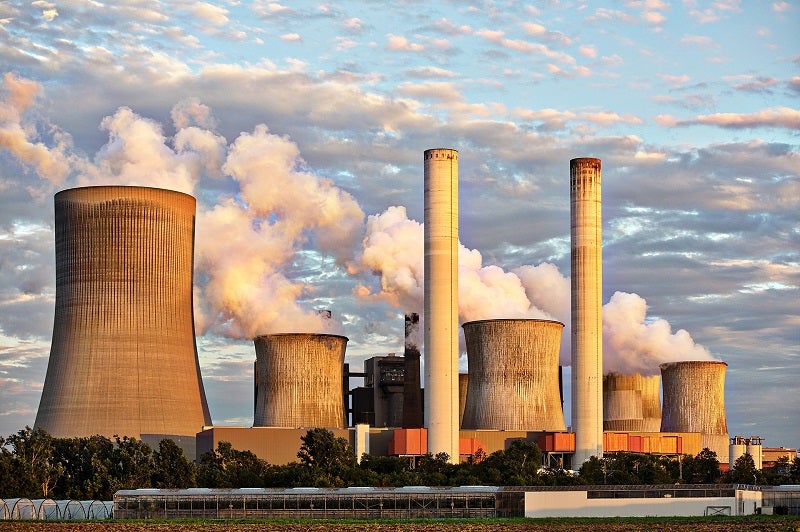 South African electricity utility Eskom reportedly plans to reduce its coal-fired power capacity by 8,000MW to 12,000MW by closing power plants over the next ten years.
Reuters reported that the plant closures would lead to a 30% reduction in the company's capacity.
In a tweet, Eskom said that it plans to shut its Komati power station in Mpumalanga by next October.
The company resumed operations at the plant in 2000 to address the country's chronic electricity shortage.

In a statement, Eskom said: "Eskom plans to repower Komati using solar photovoltaic plant supported by 244MWh battery storage."
In June, an Eskom official told Reuters that the company was planning to present a $10bn plan to global lenders, which would lead to the closure of most of its coal-fired plants by 2050 and focus on generating electricity from renewable sources.
The company is said to be Africa's biggest greenhouse gas emitter.
Most of the country's power needs are met by power generated by the ageing coal-fired plants.
The lack of maintenance of these power plants is understood to have caused regular blackouts in South Africa. Because of this, many investors are scared to invest in the country.
Eskom currently has a nominal installed power capacity of around 42,000MW.
Last September, Eskom reportedly planned to install six steam generators at its Koeberg nuclear power plant this year.
US-based nuclear power company Westinghouse previously challenged the project after it was awarded to its then-rival, French energy company Areva.
Last April, Eskom issued force majeure notices to its coal suppliers as demand for electricity in South Africa fell during the nationwide Covid-19 lockdown.
The company said that it expected demand to pick up shortly after the lockdown was lifted.