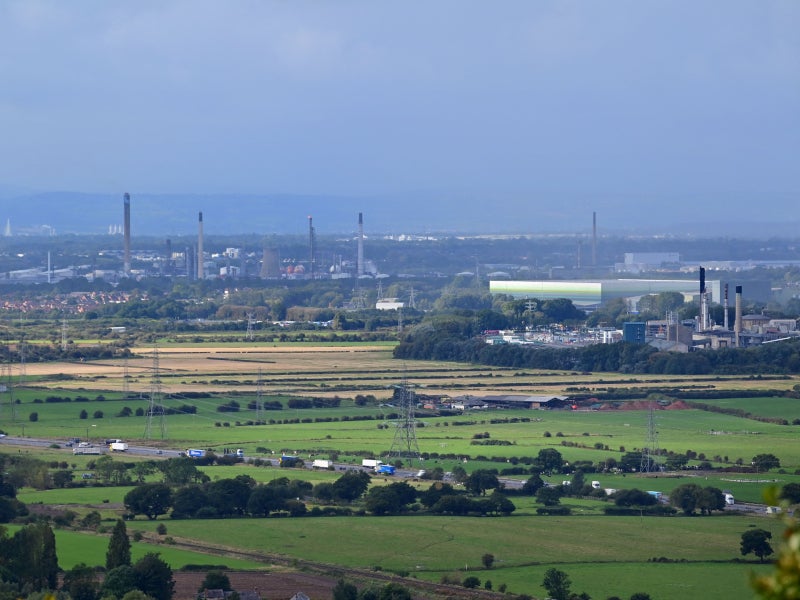 Essar Group, an Indian multinational energy company, announced a $2.4bn green investment programme in the UK on Monday.
The Essar Energy Transition (EET) programme aims to create "the UK's leading energy transition hub in the North West of England", an Essar Group statement said. This includes investments in blue and green hydrogen, ammonia, biofuels, and the decarbonisation of refineries in the UK.
The EET will invest a total of $3.6bn in developing low-carbon energy transition projects over the next five years. Out of this, the company will invest $1.2bn in India and $2.4bn across its site at Stanlow, UK.
Vertex Hydrogen, a joint venture between Essar Oil UK and Bristol-based Progressive Energy, is developing 1GW of blue hydrogen for the UK market. It aims to reach 3.8GW of follow-on capacity.
According to the company statement, the investments made through EET could support the offset of 20% of total industrial emissions in North West England. It said the Stanlow refinery could achieve a 75% decrease in carbon emissions by 2030.
Tony Fountain, managing partner of EET, said: "EET's ambitious investment plans will secure the long term sustainable future for Stanlow, creating highly-skilled job opportunities."
Essar Group has also made EET investments in India to cater to the country's growing hydrogen economy. The company announced $1.2bn to develop a cost-efficient global supply hub for India's low-carbon fuels, such as green hydrogen and ammonia. It also aims to meet the expanding global market demand for green hydrogen by making shipments from India to European countries.
In November, Essar Group announced plans for the construction of a carbon capture and storage (CCS) facility at the Stanlow refinery in the UK, with an investment of $430m. The CCS plant aims to operate by 2027, capturing 0.81 million tonnes of carbon dioxide annually.