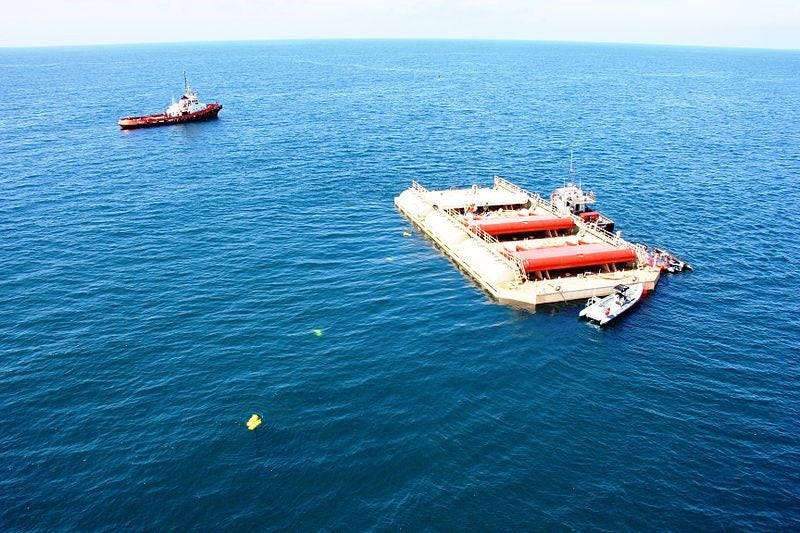 The European Union (EU) Horizon project MegaRoller has completed an advanced structure interaction Wave Energy Converter (WEC) model as part of a scheme to develop wave energy systems.
The MegaRoller project will develop a 1MW power take-off system (PTO) for wave energy converters. It will work with oscillating wave surge converters (OWSCs), which use bottom-hinged panels to follow the surge movement of water in the nearshore area at a depth of 10-25m.
According to the project team, this will help to generate extensive know-how in the area of PTO design and control systems and reduce the levelised cost of energy (LCOE) to below $150 per MWh for the next generation of OWSC devices. It will also increase the knowledge of how wave energy can be used and integrated with the grid in various business cases.
MegaRoller partner company K2 Management senior consultant Pauline Weywada said: "We use a mathematical representation of the interaction between the structure and the waves to estimate the loads experienced in a number of situations. The results will be used to design a sound and durable power system.
"The mathematical model uses innovative features such as a structural dynamics module to investigate structural deformations and account for the directional spread. The development of such novel functionalities will continue throughout the MegaRoller project and are expected to provide guidance for modelling practices in the wave energy sector."
In the short term the MegaRoller project is expected to increase power conversion from 70% to 88% and decrease operations & maintenance (O&M) costs of OWSCs by 75%. Long-term, the MegaRoller project could have 40,000MW worth of power plants, generate 400,000 jobs and reduce CO2 by 110 million tonnes a year.
The MegaRoller project is an EU-funded research programme for 2018-2021. Partners in the project include K2 Management, AW-Energy, WavEC Offshore Renewables and SINTEF Energy Research.