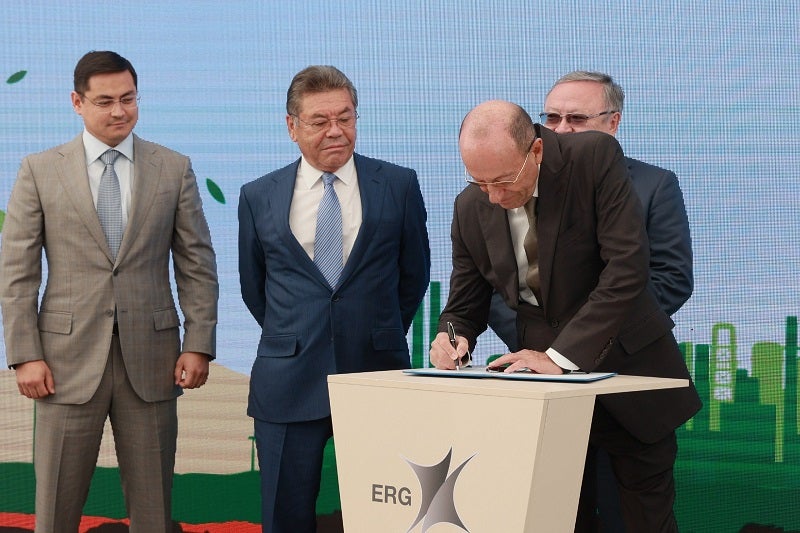 Luxembourg-based mining company Eurasian Resources Group (ERG) has revealed plans to build a 155MW wind farm in Kazakhstan with an investment of around KZT110bn ($230m).
Covering more than 150 hectares of land near the town of Khromtau, the wind facility will be commissioned in 2024.
The project will create around 300 jobs in its construction phase, as well as 30 additional permanent positions once it is commissioned.
Clean energy generated by the plant will be supplied to ERG's Kazchrome Donskoy GOK plant, which is located in the Aktobe region.
In addition, the renewable power will be supplied to other neighbouring industrial factories, as well as to the Aktobe region more broadly.
As part of ERG's environmental, social and governance (ESG) strategy, the wind farm will have the capacity to displace around 520,000tpa of carbon emissions and reduce the region's use of coal.
It will be ERG's first proprietary wind park and support the company's decarbonisation efforts.
ERG board chairman Dr Alexander Machkevitch, along with other dignitaries, was present at the site for a capsule-laying ceremony.
Dr Machkevitch said: "This new plant is an important step and I believe that Donskoy GOK's transition to wind power will be a great success and one that we will look to replicate at ERG's other facilities.
"We hope that the construction of this wind farm serves as an example for other large enterprises in Kazakhstan, and takes the country closer to the ambitious goal of becoming a carbon-neutral state."
By 2030, ERG plans to reduce its emissions to air by 56% and its emissions to water by 30%, as well as use 33% less water across its operations.
Founded in 2013, the company owns fully integrated mining, processing, energy production, logistics and marketing operations.