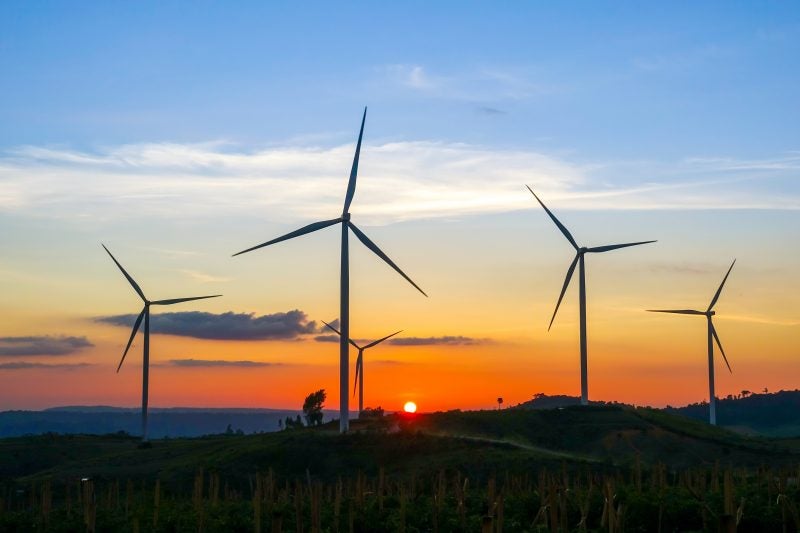 The European Investment Bank (EIB) and Spanish multinational electric utility company Iberdrola have reached agreements to invest in renewable energy projects.
The parties have signed two agreements as part of efforts to promote climate action at the Climate Change Conference (COP25).
Iberdrola president Ignacio Galán said: "The byword for this COP is the need to start taking action, and that is what Iberdrola and the EIB are doing today: undertaking specific actions that will help to limit the global temperature increase to 1.5°C."
The EIB will offer two loans totalling €690m. Around €250m will be used to support the creation of 15 windfarms. The plants will be situated in the states of Paraíba, Bahía and Piauí in the northeast of Brazil.
Iberdrola's Brazilian subsidiary Neoenergia will be responsible for developing the windfarms, which when operational will have a total installed capacity of 520MW.
The company noted that the new windfarms will see investments made over five years. It is expected that these facilities will help generate 2,300 employment opportunities. The remaining €440m loan will be used to invest to transform the electricity distribution networks into smart infrastructure in Spain.
This will help enhance network reliability, supply quality and support decarbonisation of the economy. Around 270,000km of electricity grids is currently operated by the company through its distribution company i-DE.
Galán added that the company "got a head-start with this transition 20 years ago when we realised that the economy of the future had to be carbon-free. Since then, we have invested €100bn in renewables, smart networks and efficient supply, becoming one of the world's largest utility companies."
"We all have to be part of the solution. As leaders in sustainable financing, we believe that agreements such as the ones we are signing today are essential to turning climate change into an opportunity and leaving an inhabitable planet for future generations."