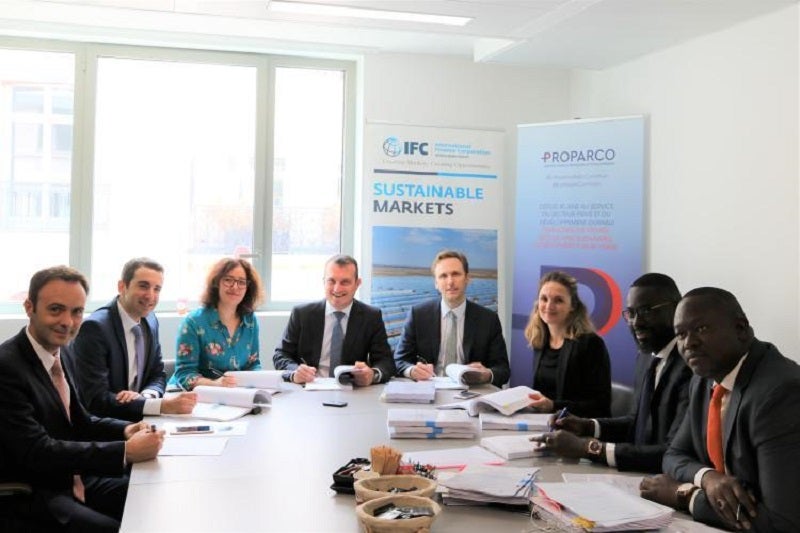 The European Investment Bank (EIB), Proparco and the International Finance Corporation (IFC) have provided financing for the construction of two solar power plants in Senegal. Part of the IFC's contribution towards the €38m loan is funded by the Finland-IFC Blended Finance for Climate Programme.
The projects are sponsored by Engie, Meridiam and Senegalese Sovereign Wealth Fund for Strategic Investments (FONSIS).
With a combined installed capacity of nearly 80MW, the two solar plants will be located in the rural regions of Kahone and Touba in central Senegal.
Upon completion, the two solar facilities are expected to provide renewable electricity access for around 600,000 people. The development will support the nation's objective of increasing the share of renewable energy in its energy mix.
The projects are expected to provide more than 2,300 direct and indirect local jobs opportunities in the region, as well as remove 2.2 million tonnes of carbon emissions over the installations' lifetime.
Commenting on the bank's support, EIB vice-president Ambroise Fayolle said: "It is supporting the internationalisation of renewable energies and is happy to support this global project in Senegal with Proparco and IFC.
"New investment in renewable energies is key to economic development and social progress in Africa, and with this ambitious project, Senegal is demonstrating the advantages of investing in clean energies and the impact on electricity access and costs."
Additionally, the two solar facilities are part of the World Bank Group's Scaling Solar programme.