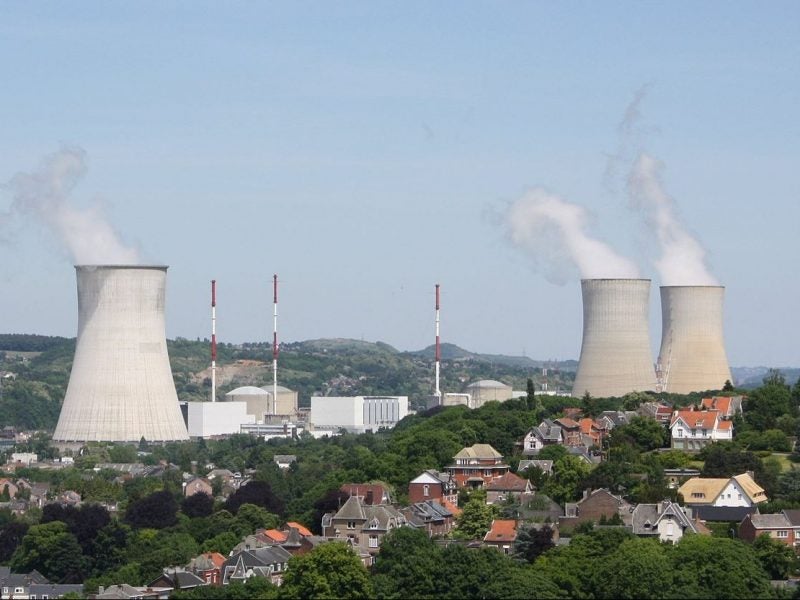 A number of major players in the European nuclear power industry have written an open letter to the EU, calling on the bloc to unify its nuclear policies to encourage greater investment in the sector, with nuclear power set to play a key role in the EU's energy mix post-Covid 19.
According to figures from the World Nuclear Association, the EU relied on nuclear power for 26% of its energy as of February of this year, a number comparable to that of renewable power, which contributed 28% of the bloc's electricity. As the largest energy importer in the world, bringing in 55% of its energy at an annual cost of up to $390bn, supporters of nuclear power have long campaigned for a greater reliance on nuclear within the EU. In particular, there has been a call for it to be awarded the same benefits and privileges as renewable power, considering the lack of harmful emissions produced in both energy systems and their comparable contributions to the EU's energy mix.
Indeed, last year, the European Council, the policy-making branch of the EU, ruled that nuclear power is eligible for an EU scheme to fund new sources of green power, and despite controversy, the ruling has emboldened the European nuclear sector to push for greater legal concessions.
"There is now a growing awareness across the EU of the importance of preserving and enhancing industrial value chains and reducing over-dependency on third countries. The nuclear sector must therefore be part of the new, coherent EU industrial strategy," wrote the nuclear organisations in the open letter, which include French energy giant EDF, Swedish renewables firm Vattenfall, and the Nuclear Industry Association. "The energy sector will therefore continue to have a crucial role."
This call for coherence is one of the signatories' two primary goals. With much of nuclear regulation, particularly with respect to safety, governed by individual EU members rather than through a single, coherent bloc-wide policy, there have been considerable discrepancies in the contribution of each member state to the EU's total nuclear power output.
While France had a nuclear capacity of 396 TWh in 2018, 71.7% of its total national energy production, Germany produced just 72 TWh of nuclear power that year, 11.7% of its total production. This is in spite of the two countries boasting similar economic and energy figures elsewhere; French GDP was $2,925bn in 2010 and produced 135 million tonnes of oil equivalent (Mtoe) in 2018, while Germany's figures were a comparable $3,939bn in 2010 and 112Mtoe in 2018.
In addition, the signatories called for a "science-based environmental assessment" to better align nuclear power with renewable power in regards to classification, and thus eligibility for subsidies and other funding schemes. By unifying the legislation behind nuclear power, and firmly establishing it as a legitimate clean energy source, the nuclear industry is hopeful that nuclear power will drive European development in an uncertain post-Covid future.
"With thoughts across the EU turning to economic recovery and the need to rebuild economies after the coronavirus, the commitment to addressing climate change has not wavered and will guide and shape recovery efforts," wrote the organisations.
"The energy sector, with nuclear at its heart, is continuing to play a critical role powering the EU, delivering an essential low-carbon service to households and businesses in a safe, competitive and reliable way and keeping the economy moving. We are also ready to play a leading role in the economic recovery, helping to provide the cleaner and more resilient economy of the future that we all strive for."