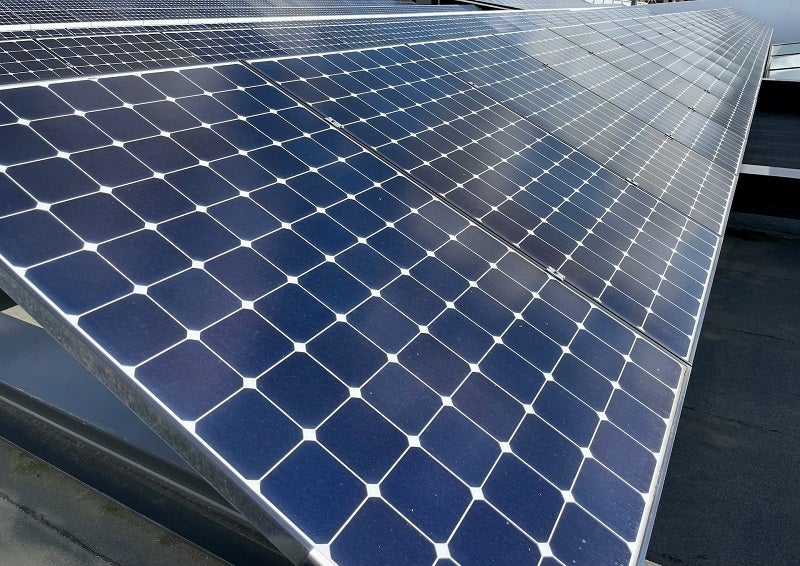 Spanish asset management company Everwood Capital has hired Bank of America (BOA ) for the sale of its 6.1GW solar power portfolio in Europe and Latin America, Reuters has reported.
Four sources told the news agency that the projects included in the deal are located in Spain, France, Italy, Germany, Colombia, Greece, Peru and Argentina.
Of the portfolio's total capacity, 1.3GW is located in Spain and Italy, while the remaining 4.8GW capacity and the local teams are spread across France, Germany, Spain, Italy and Latin America.
One of the sources said that the renewable portfolio could be valued at up to €750m ($733.6m).
Sources said the bidders could place offers for fund-holding projects that are nearing the completion stage and/or underdeveloped projects.
The deal is codenamed Project Surya and also includes a team of 40 employees.
Everwood estimates it could start receiving bids for its solar assets in the next two weeks but declined to comment on the development.
Citing a document, Reuters said that 50MW of the capacity has already started generating clean energy and more than 2.1GW has been deemed 'secured', meaning it has a success rate of between 75% and 95%.
Based in Madrid, Everwood currently has more than €700m in assets under management in the renewable energy, private equity and real estate sectors.
Earlier this week, Engie and Spanish firm Repsol submitted bids to acquire Spanish renewable power company Asterion Energies.
Asterion is involved in developing solar and wind projects with a combined capacity of 6GW located across Spain, France and Italy.
Some of these facilities have already begun operations, while other power plants are in various stages of development.
Investment banking firm Greenhill was appointed for the sale of the Asterion business and has started collecting nonbinding offers from interested parties.